Magnum Research Revolvers
Seller: Cabelas Allen
Area Code: 214
$899.99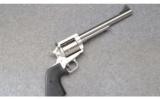 Seller: Cabelas Wheeling
Area Code: 304
$999.99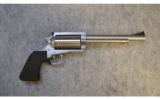 Seller: Cabelas Louisville
Area Code: 502
$1,199.99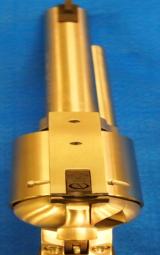 MAGNUM RESEARCH BFR 45-70, 7.5" BARREL, MODEL BFR45-707, FACTORY BLACK FIXED FRONT SIGHT AND AN ADJUSTABLE REAR SIGHT. WEIGHS 4.3 LBS. S&H $25.00 ADD 3% FOR CREDIT CARDS.
...Click for more info
Seller: Sprague's Sports Inc.
Area Code: 800
$1,058.99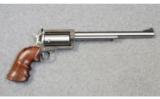 Seller: Cabelas Hazelwood
Area Code: 314
Was$1549.99 Now$1319.88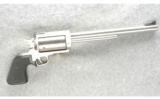 Seller: Cabelas La Vista
Area Code: 402
$979.99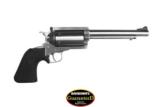 MAGNUM RESEARCH BFR 45LC/410BRUSHED STAINLESS STEEL FINISH, BLACK RUBBER GRIPS, FRONT SIGHTS: BLACK, REAR SIGHTS: ADJUSTABLE, BRUSHED STAINLESS STEEL RECEIVER-DRILLED & TAPPED, 3"CHAMBER
...Click for more info
Seller: United Sportsmen's Company
Area Code: 815
$999.00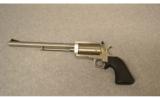 Well built revolver. Great choice for hunting of medium game. Would also make a good hiking firearm.
...Click for more info
Seller: Cabelas Anchorage
Area Code: 907
$ 999.99
Model BFR45LC/410, Caliber .45 Long Colt/410, Barrel -7.5", Twist Rate -20, Groove Diameter -.0.451, OA Length - 15", Weight -4.5lbs, Height-6", Slide Width1.75", Trigger Pull
...Click for more info
Seller: caltexgunbarn
Area Code: 817
$999.00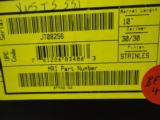 Model BFR30/30, Caliber .30/30, Barrel -10", Twist Rate -10, Groove Diameter -.0.308, OA Length - 17.5", Weight - 5.3lbs, Height-6", Slide Width1.75", Trigger Pull 3~4 lbs, Fin
...Click for more info
Seller: caltexgunbarn
Area Code: 817
$999.00