Ruger Revolvers - Percussion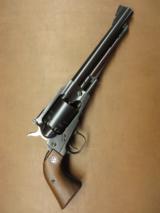 .457 caliber cap and ball revolver has 7 1/2 inch barrel with adjustable sights. Serial number 145-55xxx. Blued with walnut grips. Blue and grips are 95%. There is some tarnish and corrosion on polish
...Click for more info
Seller: Bromley's Gun Shop
Area Code: 641
$649.00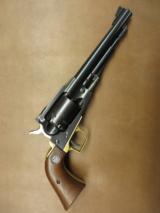 .457 caliber cap and ball revolver has 7 1/2 inch barrel with adjustable sights. Serial number 140-09xxx. Blue with brass grip frame and walnut grips. All in 95% condition with nipple wrench and owner
...Click for more info
Seller: Bromley's Gun Shop
Area Code: 641
$819.00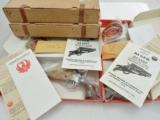 This is a set of Ruger old army 44 with 7 1/2 inch barrels. These guns are 100% new in the boxes. Serial #s are 145-01476 & 145-01477. Buyer pays 45.00 shipping. Must be 21 and send copy of DL wit
...Click for more info
Seller: Fugate Firearms
Area Code: 270
SOLD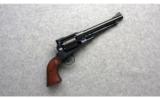 Due to the availability of after-market parts to convert this into a cartridge firearm, it is treated as a modern firearm and must be sold accordingly. Please bear this in mind when purchasing.
...Click for more info
Seller: Cabelas Hoffman Estates
Area Code: 847
$699.99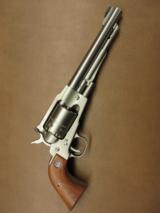 .457 caliber cap and ball revolver has 7 1/2 inch barrel with adjustable sights. Serial number 145-72xxx. All stainless steel with walnut grips. Excellent condition inside and out.
...Click for more info
Seller: Bromley's Gun Shop
Area Code: 641
$749.00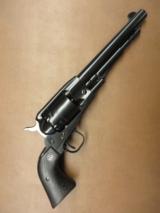 .457 cap and ball revolver has 7 1/2 inch barrel and fixed sights. Serial number 148-04xxx. Walnut grips. Recent reblue with some pitting remaining in the lettering on top of barrel. Chambers are nice
...Click for more info
Seller: Bromley's Gun Shop
Area Code: 641
$649.00