Featured Gun Classifieds Ruger Revolvers - Percussion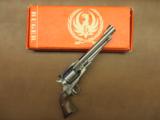 .457 caliber cap and ball revolver has 7 1/2 inch barrel with adjustable sights. Serial number 145-08xxx. All stainless steel with walnut grips. Excellent condition in original box with papers a
...Click for more info
Seller: Bromley's Gun Shop
Area Code: 641
$849.00
Ruger Revolvers - Percussion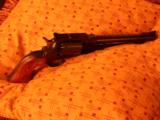 SALE PENDING New In Box with all the tools, Ruger Percussion Pistol in.45 cal. Blue Finish with 7 1/2" Barrel. Serial # 145-85085 Model 1401. This pistol has not been loaded or fired.
...Click for more info
Seller: David Sherrill
Area Code: 410
$600.00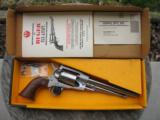 Here is an as new Ruger Old Army revolver with the original box, paper work and nipple wrench.. Stainless steel percussion .44 caliber single action. Standard 7 1/2" barrel. S/N 145-54588 ?
...Click for more info
Seller: Tom Boyer
Area Code: 765
$700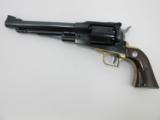 Ruger Old Army .44 Caliber BRASS FRAME Black Powder percussion revolver. This gun was made in 1973,the 2nd year of production of the Ruger Old Army. It is 100% New and unfired in the original matchi
...Click for more info
Seller: Clyde Sansom
Area Code: 314
$1,000.00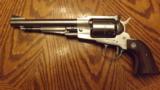 Seller: Jenkins Guns LLC
Area Code: 314
$700.00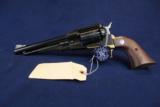 Holiday Special: Free Shipping and No Credit Card Fees Till 01/01/2016 Ruger Brass Frame Old Army 2nd year .44 percussion. Correct coded brass frame. Faint drag line and appears unfired rates 99%. No
...Click for more info
Seller: Vintage Arms of Illinois
Area Code: 847
sale pending