Sorry! You're too late.
The Smith and Wesson, Model Pre 24 Target Revolver, .44 Smith and Wesson Special GI# 100876207 has been sold.
Click
here
to see what else is available by Cabelas Hammond.
View other listings in this category....
Smith & Wesson Revolvers - Model 24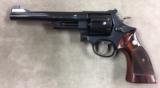 A very nice excellent overall condition S&W Model 24 Target revolver with 6.5 inch barrel, factory installed Target Hammer, Target Trigger, and Target Stocks. Revolver has a mint bore and ch
...Click for more info
Seller: Ocala Armory
Area Code: 352
$1,395.00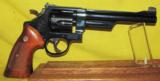 S&W 24-3 IN .44 SPECIAL CAL., WITH 6 1/2" BARREL. COLOR BLUE. CONDITION 97%. SERIAL NUMBER ABZ1182. S&W MODEL 24-3, .44 SPECIAL CALIBER, MIRROR BORE, TARGET HAMMER/TARGET TRIGGER, TARGET
...Click for more info
Seller: YANKEEARTIFACTS
Area Code: 508
$1,150.00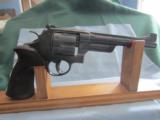 SMITH & WESSON MODEL1950 TARGET((HAND EJECTOR FOURTH MODEL))) CALIBER 44 SPECIAL SERIAL NUMBER S985XX CONDTION 99% BLUE TARGET GRIPS SERIAL NUMBER STAMPED ((55)) BOTH GRIPS LOOK
...Click for more info
Seller: MAX T. FRANCE
Area Code: 716
$2,195.00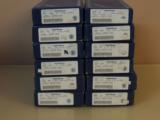 SMITH & WESSON THE "TWELVE" REVOLVER SET MANUFACTURED IN 1990 BY S&W FOR ELLET BROTHERS OF SOUTH CAROLINA, TWELVE REVOLVERS SOLD MONTHLY BY SUBSCRIPTION 500 SETS ADVERTISED, HOWEVER THE TOTAL WAS NOT
...Click for more info
Seller: Mike Bishop LLC
Area Code: 229
13,999.00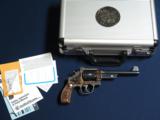 Smith & Wesson 24-5 Performance Center Heritage Series 44 Special. 6 1/2 barrel. Case colored. Looks unfired in case with papers. Only 150 made.
...Click for more info
Seller: Crosnoe Guns
Area Code: 573
$1,550.00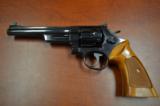 Smith and Wesson Pre 24 44sp 6.5" barrel- this revolver is a Smith and Wesson Pre 24 made in the 50s and chambered in 44 special. The revolver has original blued finish. The revolver has wood gr
...Click for more info
Seller: HERITAGE GUILD
Area Code: 610
*** REDUCED *** New Price $2295.00 Was $2500.00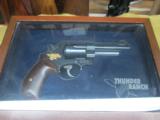 SMITH & WESSON THUNDER RANCH MODEL 21-4 .44 SPECIAL 4" BARREL, FIXED SIGHTS, THUNDER RANCH LOGO IN GOLD ON SIDE PLATE IN FACTORY GLASS CASE NEW IN CASE UNFIRED NO SCRATCHES OR RUST CASE CO
...Click for more info
Seller: mmriflemakers
Area Code: 828
$929.00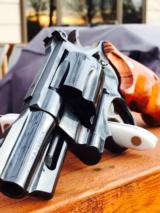 Sold Here is a nice S&W Lew Horton 44 Special with a 3 1/2 inch barrel. Gun is used but remains in very nice condition. There is some minor wear on the bottom of the grips which could be
...Click for more info
Seller: TWIN CITY FIREARMS
Area Code: 612
sold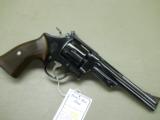 Smith & Wesson 44spl.,Target, mfg 1955, pre model 24, 6-1/2" barrel ,not original grips, nice condition,1/2" target hammer,1/4" trigger, no box, excellent bore.
...Click for more info
Seller: JERRYS GUN SHOP
Area Code: 248
$1,850.00