Smith & Wesson Revolvers - Model 625
Beautiful S&W Model 625 (Stainless Steel) Mountain gun in 45 Colt. Early one with firing pin on the hammer. Still in the original box with some paper. $1010 plus $30 shipping with insurance, Lay-a
...Click for more info
Seller: Burnt River Trading Co.
Area Code: 503
$1010 plus $30 shipping
Seller: Cabelas Allen
Area Code: 214
$819.99
Brand New in the Box, Ready to Ship. Buy It Now!! Jerry Miculek knows a little about ultra-fast performance. His record 12 shots, two loads of six with a reload in between, in under three sec
...Click for more info
Seller: Elk County Ammo and Arms
Area Code: 814
$779.99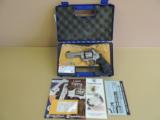 SMITH & WESSON MODEL 625-8 .45 ACP REVOLVER IN BOX, 4" BARREL, MINT BORE, TIMING AND LOCK UP CORRECT, 99% IN THE BOX WITH EXTRAS AS SHOWN, $899 ******* (PLEASE REFERENCE OUR INVENTORY NUMBER) (PAY
...Click for more info
Seller: Mike Bishop LLC
Area Code: 229
$899.00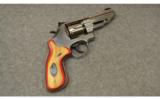 Seller: Cabelas League City
Area Code: 346
$959.99
Seller: Cabelas Rogers AR
Area Code: 479
$959.99
Smith & Wesson 625-8 .45 ACP caliber revolver. Performance Center model with red, white, and blue grips, and box in excellent condition.
...Click for more info
Seller: Collectors Firearms
Area Code: 713
$950.00
S&W MODEL 625-8 STAINLESS FROM PERFORMANCE CENTER. .45 ACP WITH 4" BARREL. ADJUSTABLE BLACK REAR SIGHT WITH ROUND BRASS BEAD ON FRONT FOR QUICK TRAGET ACQUISITION. GRAY LAMINATED COMPETION GR
...Click for more info
Seller: Rogers Firearms
Area Code: 229
$900.00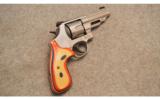 Seller: Cabelas Rogers AR
Area Code: 479
$949.99
Smith & Wesson 625-8 JM in 45 ACP. With Box, 4" Full lug barrel. Matte Stainless Finish, N Frame, Gold Bead Patridge Front Sight, Adjustable Rear Sight, Single/Double Action, Jerry Micu
...Click for more info
Seller: Rowley Arms
Area Code: 308
$795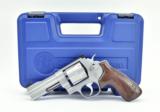 Smith & Wesson 625-8 .45 ACP caliber revolver. Jerry Miculer model with 4" barrel matte satin finish and wood grips. New
...Click for more info
Seller: Collectors Firearms
Area Code: 713
$959.95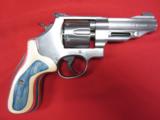 Smith & Wesson Model 625 Performance Center 45acp 4" (NEW)-- Smith & Wesson Performance Center "Jerry Miculek" gun -- Full stainless frame and cylinder, interchangeable gold bear front sight, adjustab
...Click for more info
Seller: Jaqua's Fine Guns Inc
Area Code: 419
$1,009.00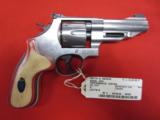 Smith & Wesson 625 Performance Center 45acp 4" (NEW)-- Smith & Wesson Performance Center gun -- Full stainless frame and cylinder, interchangeable gold bear front sight, adjustable rear s
...Click for more info
Seller: Jaqua's Fine Guns Inc
Area Code: 419
$1,009.00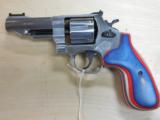 HAVE A S&W MOD 625 PERFORMANCE CENTER 45ACP 4" BBL STAINLESS ORIG GRIPS OVERALL LIKE NEW IN ORIG BOX FO FT SIGHT CALL TO ORDER AT 401 738 1889
...Click for more info
Seller: D&L HUNTING
Area Code: 401
$849.99