Smith & Wesson Revolvers - Model 637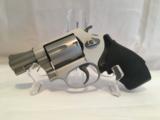 S&W 637 AIRWEIGHT 38SPCL,SN#CCD5076, VERY NICE SHAPE, FRONT SIGHT WAS PAINTED FOR VISIBILITY NICE CONCEALED CARRY PISTOL
...Click for more info
Seller: Kromka Sporting Adventures
Area Code: 862
$400.00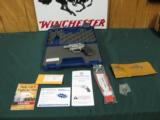 6002 Smith Wesson 637 Air Weight 38 special +P,1.8 inch barrel, 5 rounds, rubber grips, as new in hard case, with all papers. has had professional trigger job so it is now buttery smoooooooth!
...Click for more info
Seller: dawsonsdoubles
Area Code: 210
$449.00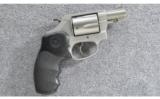 Seller: Cabelas Grand Junction
Area Code: 970
$629.99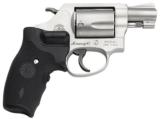 NEW Smith & Wesson Model 637 Airweight Revolver 163052, 38 Special, 1 7/8 in BBL, Sngl / Dbl, Crim Trc Lsr Grips, Mt Silver Finish, 5 Rds We also carry Bushnell, Nikon, Vortex, Leupo
...Click for more info
Seller: DOMINIONOUTDOORS
Area Code: 540
$589.99
Brand New in the Box, Ready to Ship. Buy It Now! Performance Center by Smith & Wesson - Where fit meets performance. From hand-cutting and fitting to precise fine-tuning, Performance Center fir
...Click for more info
Seller: Elk County Ammo and Arms
Area Code: 814
$509.99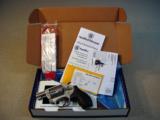 FACTORY NEW IN BOX!!! S&W 637-2 AIRWEIGHT J FRAME 38 SPECIAL +P ... 5 rounds ... 2" barrel LOA 6.31" ... weight 14 oz ... factory rubber finger groove grips ..
...Click for more info
Seller: James Wayne Firearms
Area Code: 361
$379.99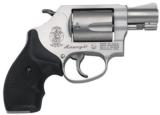 NEW Smith & Wesson 637 Airweight Revolver 163050, 38 Special, 1.87", Rubber Grip, Stainless Finish, 5 Rd PRICE REFLECTS PAYMENT BY MONEY ORDER / CASHIERS CHECK. A 3% PREMIUM IS AD
...Click for more info
Seller: DOMINIONOUTDOORS
Area Code: 540
$429.99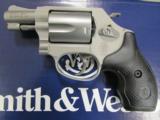 Brand New in the Box, Ready to Ship. Buy It Now!! Smith & Wesson J-Frame revolvers have had your back since 1950. These small revolvers were designed to fire a full power round and
...Click for more info
Seller: Elk County Ammo and Arms
Area Code: 814
$429.99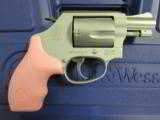 Brand New in the Box, Ready to Ship. Buy It Now!! The Smith & Wesson J-Frame has become the most popular small frame personal defense revolver on the market. With decades of reliable pe
...Click for more info
Seller: Elk County Ammo and Arms
Area Code: 814
$429.99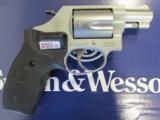 Brand New in the Box, Ready to Ship. Buy It Now! The Smith & Wesson J-Frame has become the most popular small frame personal defense revolver on the market. With decades of reliable per
...Click for more info
Seller: Elk County Ammo and Arms
Area Code: 814
$579.99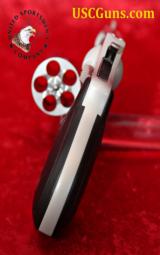 Seller: United Sportsmen's Company
Area Code: 815
$399.00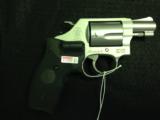 Crimson Trace Lasergrips .38 S&W Special +P Rated Non-Reflective Finish For Discreet Personal Carry Crimson Trace® Laser Sighting System Light Weight Airweight Package 5 Round Capacity The Smi
...Click for more info
Seller: Kevin's of Tallahassee
Area Code: 850
$599.99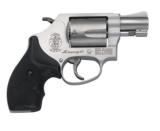 New in box SMITH AND WESSON 637 38 SPECIAL. SM163050 PRODUCT DETAILS FAMILY:637 Series MODEL:637 TYPE:Revolver ACTION:Double / Single Action FINISH:Matte Silver STOCK/FRAME:Alloy Frame STOCK/GRIPS:Rub
...Click for more info
Seller: Halifax Supply
Area Code: 386
$449.99