Featured Gun Classifieds Turnbull Restoration

Like a Beretta Custom order side x side! Luigi Franchi Imperial Montecarlo SxS 12 ga Double Trigger Finest in Italian Double Barrel Shotguns!! With Original Receipts and certificates!! Up
...Click for more info
Seller: United Sportsmen's Company
Area Code: 815
$15,000.00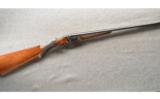 This is very hard to find Auguste Francotte Boxlock 410 Gauge/Bore shotgun. The shotgun was sent to Turnbull Restoration for a total restoration. The following was done. Disassemble and cleaned, Refin
...Click for more info
Seller: Cabelas Owatonna
Area Code: 507
Was $9,999.99 Now $6,999.99
Turnbull Restoration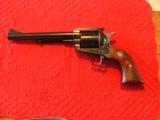 For sale is a NIB 1 of 1000 (Serial #779) Turnbull Custom Ruger Super Black Hawk chambered in the awesome 44 Magnum. This gun comes with the heavy 7-1/2" barrel, target sights, Turnbull Customs C
...Click for more info
Seller: BlackGunDiplomacy
Area Code: 540
$899 + shipping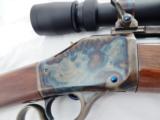 This is a Winchester 1885 45-70 with a 16 1/2 inch barrel. This gun is 100% new in the box. This gun has been finished by Turnbull restoration. Please see invoice for work. Comes with new Leupold scop
...Click for more info
Seller: Fugate Firearms
Area Code: 270
$4,500.00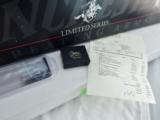 This is a Winchester 1885 38-55 with a 16 1/2 inch barrel. This gun is 100% new in the box. This gun has been finished by Turnbull restoration. Please see invoice for work. Comes with new Leupold scop
...Click for more info
Seller: Fugate Firearms
Area Code: 270
$4,500.00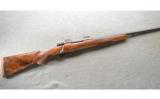 This is a like new Dakota 76 Alpine rifle in .257 Roberts. The receiver floor plate, trugger guard, sling mounts and grip cap are Turnbull case colored with a Turnbull stamp on the floor plate as well
...Click for more info
Seller: Cabelas Mitchell
Area Code: 605
$5,299.99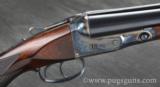 Seller: Puglisi Gun Emporium
Area Code: 218
$3,650.00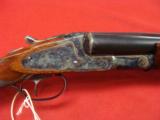 L.C. Smith Specialty Grade with a complete Turnbull restoration; Miller single trigger, vivid new case colors, wood has been refinished but has some blemishes from use, pistol grip, solid rib, 14 1/4&
...Click for more info
Seller: Jaqua's Fine Guns Inc
Area Code: 419
$5,295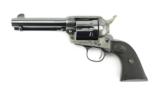 Colt Single Action Army .45 LC caliber revolver. Scarce Texas shipped long flute single action expertly restored by Turnbull. Bore is excellent. Comes with factory letter and Turnbull invoice!
...Click for more info
Seller: Collectors Firearms
Area Code: 713
5,950.00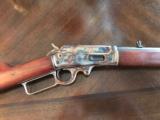 This is a Marlin Model 93 (1893) saddle ring carbine, 20" barrel in 32-40. It was restored by Doug Turnbull quite a bit ago which included rust bluing the barrel, mag tube and small parts.
...Click for more info
Seller: DTP1893
Area Code: 916
SOLD

***WE BUY & CONSIGN FIREARMS*** Winchester - 1886 Turnbull - .33 Winchester caliber - Item Number: WIN130409A Rifle type: Lever Action Action: Lever Action Barrel len
...Click for more info
Seller: Griffin & Howe
Area Code: 973
$6,800.00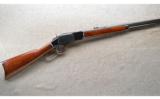 This Winchester 1873 Turnbull Restoration restored rifle was originally built in 1899 and restored in 2015-2016. The following restoration was done, Disassembled and cleaned, Repaired dust cover fit,
...Click for more info
Seller: Cabelas Owatonna
Area Code: 507
Was $9,999.99 Now $7,499.99