Featured Gun Classifieds Turnbull Restoration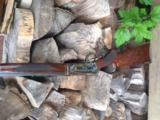 Turnbull refinished Winchester 1886 Ltd Dlx Takedown , 45-70 Govt, 26" Octagon to round barrel. Turnbull refinished all the metal with his wonderful Case Colors, and also Rust blued the barrel an
...Click for more info
Seller: Jason
Area Code: 304
$3,900.00
Turnbull Restoration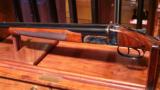 Seller: Robin Hollow Outfitters
Area Code: 401
$13,500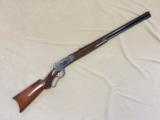 Here is a beautiful Browning 1886, take-down rifle, chambered in .45-70. The gun was engraved, gold enlayed, and refinished by Turnbull as a one off presentation gun for the Ohio Gun Collectors
...Click for more info
Seller: Antique & Modern Firearms, Inc.
Area Code: 859
$6,500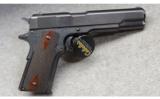 Seller: Cabelas Rogers
Area Code: 763
$1,529.99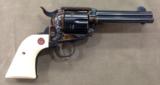 This a mint Ruger New Vaquero that was sent to Turnbull for the "treatment" and here it is in 4&5/8 inch barreled version with that wonderful Colt Charcoal Blue and Colt Case Color. Cyli
...Click for more info
Seller: Ocala Armory
Area Code: 352
$1,249.00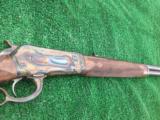 This is an original Winchester model 1886 in 45-90 it was restored by Turnbull a few yers ago cressent butt and 26" round barrel . The condition is near 100% with beautifull case coloring and gor
...Click for more info
Seller: poc4u
Area Code: 516
$6,900.00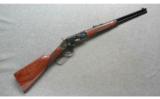 This is a new Navy Arms 1873 in .357 Magnum. Working with Winchester and Turnbull Restorations, Navy Arms has produced a new generation of 1873 rifles, the Navy Arms 1873 features a Deluxe American Wa
...Click for more info
Seller: Cabelas Glendale
Area Code: 623
Was $2,999.99 Now $2,699.99
L.C. Smith Specialty Grade with a complete Turnbull restoration; Miller single trigger, vivid new case colors, wood has been refinished but has some blemishes from use, pistol grip, solid rib, 14 1/4&
...Click for more info
Seller: Jaqua's Fine Guns Inc
Area Code: 419
$5,295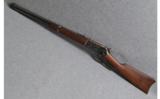 Seller: Cabelas Cheektowaga
Area Code: 716
$12,599.00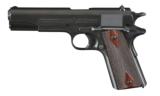 Description: This Colt Model 1911, manufactured in 1918, has just been restored to its original condition to include the black army finish. Restoration included a full metal polish, remarking of a
...Click for more info
Seller: Turnbull MFG.
Area Code: 585
$3,500.00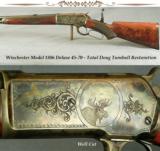 #126924, Winchester Model 1886 Deluxe Rifle in 45-70 by Doug Turnbull Restoration Inc. in Bloomfield, New York: A 24" new round barrel with a 2/3 length magazine tube, Rear 2 folding blade sporti
...Click for more info
Seller: Champlin
Area Code: 580
$13,950.00