Sorry! You're too late.
The Alexander Henry Double Rifle, Edinburgh & London- .360 caliber GI# 100542503 has been sold.
Click
here
to see what else is available by Connecticut Shotgun.
View other listings in this category....
Featured Gun Classifieds Alexander Henry Rifles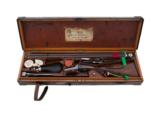 Alex Henry - Double Rifle - .450 - 3 1/4 BPE caliber - Item Number: HEN3622 Rifle type: Double Rifle Action: Hammer Barrel length: 28 Sights: Factory Sights We
...Click for more info
Seller: Griffin & Howe
Area Code: 973
$21,900.00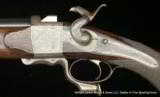 ALEXANDER HENRY Hammer Falling Block Single Shot Single Shot Rifle .450 BPE 3 1/4\" ID #4306 MakeALEXANDER HENRY Model DescriptionHammer Falling Block Single Shot TypeSingle Shot R
...Click for more info
Seller: William Larkin Moore & Sons
Area Code: 480
$11,900.00
Alexander Henry Rifles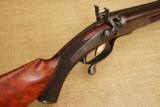 Alexander Henry Double Rifle c.1881, in the fairly rare 577/500 Magnum cartridge. This is a BIG and impressive cartridge with a 3 1/4" case - a necked down 577. This rifle is in generally very go
...Click for more info
Seller: Thomas Oppel
Area Code: 406
$7250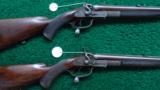 Beautiful pair of double rifles manufactured by the famous Scottish gunsmith. Factory ledgers list these by serial number as being sold to Harry Panmure Gordon. Gordon was the founder of Panmure Gordo
...Click for more info
Seller: LeRoy Merz Antique Guns
Area Code: 218
$ 23,500.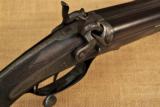 Alex Henry 450 BPE 3 1/4 Black Powder double rifle in very good original condition. C. 1876. 28" damascus barrels possibly rebrowned. Bores are good to very good. There is some pitting (tho
...Click for more info
Seller: Thomas Oppel
Area Code: 406
$6250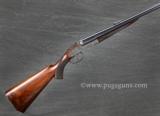 Seller: Puglisi Gun Emporium
Area Code: 218
$19,500.00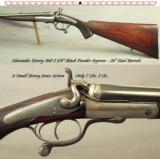 #5929, Alex'r Henry, Edinburgh and London: A Small Jones Action Underlever Back-Action Non-Rebounding Bolted Lock Hammer 360 2 1/4" Black Powder Express Double Rifle Made in 1890, It is with
...Click for more info
Seller: Champlin
Area Code: 580
$7,800.00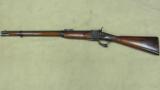 This rifle has a 24 in. barrel that has a very good bore with strong rifling. It weights 8 lbs. and is in the .450 caliber. According to a letter from Jonathan Kirton, author of "The
...Click for more info
Seller: OnMark USA
Area Code: 336
$3,750.00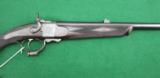 Alexander Henry Minature Action Rifle 25" Length of Barrel 14 1/4 Length of Pull 1 5/8 Drop at Comb 2 3/8 Drop at Heel
...Click for more info
Seller: Gunroom.us
Area Code: 800
$19,500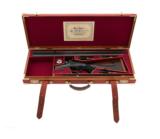 Alex Henry - Double Rifle - 10 Bore caliber - Item Number: HEN6813 Rifle type: Double Rifle Action: Hammer Barrel length: 28 Sights: Factory Sights Weigh
...Click for more info
Seller: Griffin & Howe
Area Code: 973
$37,000.00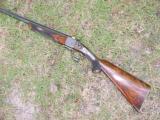 Serial # 5xxx, circa 1870's. An excellent classic British single shot rifle, 450 x 3 1/4" cal . The 28.5" barrel with full length raised machine cut rib signed, &quot
...Click for more info
Seller: Cobwebs
Area Code: 828
8595.00 OBO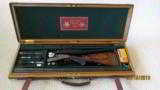 Alexander Henry & Co. Maker to her Late Majesty. 18 Fredrick St. Edinburgh, Scottland. 410 Gauge & .300 Sherwood Sidelock, Scroll Engraved. AE, 2 Barrel Set, 28 inch Mod. & Full 3" ni
...Click for more info
Seller: HiGradeEuroGuns
Area Code: 858
$21,500.00 OBO