Sorry! You're too late.
The Benelli MR1 .223 Rem. GI# 100859795 has been sold.
Click
here
to see what else is available by Cabelas Tulalip.
View other listings in this category....
Featured Gun Classifieds Benelli Rifles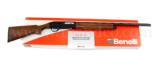 Benelli 20 Gauge Montefeltro with the factory box and papers. The gun looks like it has not been fired, Has no external signs of use. The action is clean perfect blue, functions well. The barrel is 26
...Click for more info
Seller: Willoughby McCabe & Co.
Area Code: 469
$975.00
Benelli Rifles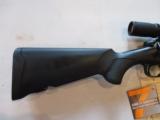 Franchi by Benelli Momentum with Burris Full field 2 3-9 by 40mm. New in box, 22" Threaded barrel, 4+1 mag. Email me if you would like these pics sent to you, they will come through bigger
...Click for more info
Seller: Michael Murphy & Sons
Area Code: 316
$629.00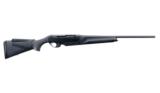 BRAND NEW IN THE BOX AND READY TO SHIP! BUY IT NOW!! Manufacturer: Benelli Model: R1 Big Game Rifle SKU: 11772 Caliber: .300 Win Mag Capacity: 3+1 Barrel: 24&
...Click for more info
Seller: Elk County Ammo and Arms
Area Code: 814
$999.99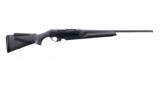 BRAND NEW IN THE BOX AND READY TO SHIP! BUY IT NOW!! The Benelli R1 is now available in .338 Winchester Magnum, considered one of the most respected North American big game cartridges that&rs
...Click for more info
Seller: Elk County Ammo and Arms
Area Code: 814
$979.99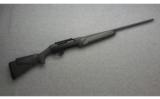 Seller: Cabelas Hoffman Estates
Area Code: 847
$829.99
BRAND NEW IN BOX. READY TO SHIP. BUY IT NOW!! Manufacturer: Benelli Model: R1 Pro Big Game Rifle SKU: 11776 Caliber: .30-06 Springfield Capacity: 4+1
...Click for more info
Seller: Elk County Ammo and Arms
Area Code: 814
$1,279.99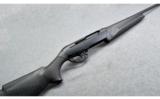 Seller: Cabelas Farmington
Area Code: 801
$649.99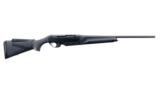 BRAND NEW IN THE BOX AND READY TO SHIP! BUY IT NOW!! Manufacturer: Benelli Model: R1 Big Game Rifle SKU: 11771 Caliber: .30-06 Springfield Capacity: 4 + 1 Bar
...Click for more info
Seller: Elk County Ammo and Arms
Area Code: 814
$979.99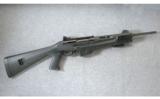 Seller: Cabelas Lehi
Area Code: 801
$899.99
Seller: Cabelas Albuquerque
Area Code: 505
$999.99
Seller: Cabelas Albuquerque
Area Code: 505
Was $1,249.99, Now $1,129.88