Featured Gun Classifieds BMG .50 Caliber Rifles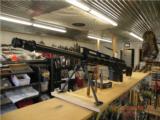 Bushmaster BA50 .50BMG Bolt Action,Bolt on left side, 30" Free Floating Barrel, 1:15" twist, Magpul PRS adjustable Buttstock, LimSaver recoil pad, MIL-STD 1913 rail on receiver and vented fo
...Click for more info
Seller: nasp63
Area Code: 870
$4708.95
BMG .50 Caliber Rifles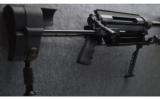 Seller: Cabelas Sidney
Area Code: 308
$6959.99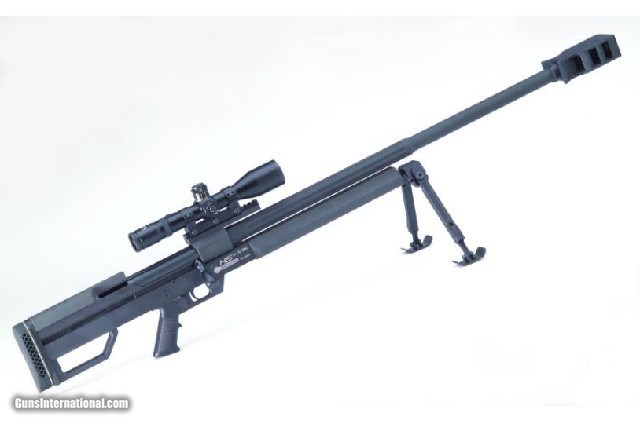 The STEYR HS .50 is a short, single shot, "Bull-pup" bolt action rifle. It has opened a new era for the challenge of long range sport shooting, due to its precision, cold hammer forged flute
...Click for more info
Seller: Elephant & Castle Fine Arms
Area Code: 417
$5,399.00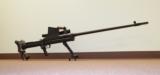 R.B. BOYS MK I, Anti-Tank Rifle, .50 BMG, 36" bbl, bright shiny bore, good rifling, rectangular muzzle brake, 6X-18X Redfield scope, wood carrying handle, rear monopod, pistol grip, three magazin
...Click for more info
Seller: Sprague's Sports Inc.
Area Code: 800
$6,995.00

Barrett Model 95 50BMG 29" Barrel USED ~USED FIREARM~ SERIAL # 553 We have a Barrett Model 95 50 BMG. This is an early model 95 that is in excellent condition with only a slight w
...Click for more info
Seller: Sportsman's Finest
Area Code: 512
$6,000.00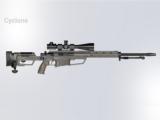 The CYCLONE HSR rifle in 50 BMG is a premium product designed specifically for military and specialist long range applications. Steel Core Designs's rifles are designed and made in England,
...Click for more info
Seller: SteelCoreDesginsUSA
Area Code: 916
$9979.00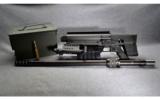 Seller: Cabelas Springfield
Area Code: 541
Was $7089.99 Now $6599.99

Barrett - 82A1CAL - .50cal., 29" fluted barrel, paramilitary design with short recoil operating system, back-up iron sights, 10 shot fixed magazine, 32lbs., available for immediate delivery.
...Click for more info
Seller: Connecticut Shotgun
Area Code: 860
$10,500.00

Iver Johnson / AMAC - Ultimate - Model 5100 Long Range Rifle, .50 BMG single shot, 29" barrel, free floating fluted barrel, no sights, 32lbs, available for immediate delivery. Inv# 11875A
...Click for more info
Seller: Connecticut Shotgun
Area Code: 860
$4,500.00