Sorry! You're too late.
The Winchester Model 9422 "Boy Scouts of America" 22LR (LNIB) GI# 100649763 has been sold.
Click
here
to see what else is available by Jaqua's Fine Guns Inc.
View other listings in this category....
Boyscout Commemorative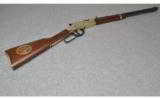 Seller: Cabelas Columbus
Area Code: 614
$1,199.99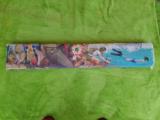 Make OFFER ,,,,75TH ANNIVERSARY BOY SCOUT OF AMERICA COMMEMORATIVE WINCHESTER MODEL 9422 XTR- .22 S-L-L.R. MADE IN NEW HAVEN, CONN. EXCELLENT CONDITION IN BOX UNOPENED BOX OF BOY SCOUTS OF AMER
...Click for more info
Seller: mosurga
Area Code: 310
$1,900.00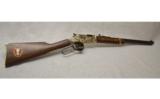 Seller: Cabelas Grandville
Area Code: 616
$959.99
Highly sought after Winchester Model 9422 Boy Scouts of America "Eagle Scout Limited Edition" 75th Anniversary (1910-1985) Lever Action Rifle, EAGLE#983, .22 S-L-LR cal., 20" blue barre
...Click for more info
Seller: DRoe
Area Code: 435
$4750.00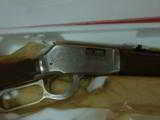 Winchester 9422 Boy Scouts of America edition 75th anniversary, 22LR 20 1/2" bbl. Brand new in box. Made in 1985. Only $1650 $40 shipping and no 3% cc fees. Please ask for
...Click for more info
Seller: BUFFALO GUN CENTER
Area Code: 716
$$1650

Boy Scout commemorative Winchester 9422XTR .22 S,L, LR caliber 1985 issue with box. Very desirable.
...Click for more info
Seller: Collectors Firearms
Area Code: 713
1,599.95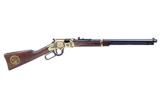 Henry : Golden Boy : Boy Scouts of America Centennial Tribute Edition Scouts Law & Logo Etching This is a New Henry Repeating Arms Golden Boy Boy Scouts of America Centennial Edition Rifle. Blue
...Click for more info
Seller: United Sportsmen's Company
Area Code: 815
$739.99