Brown Precision Rifles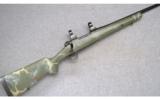 Brown Precision custom built on a Winchester Model 70 controlled round feed receiver. Shows a couple faint storage marks and remains excellent throughout. Complete with Talley rings and bases.
...Click for more info
Seller: Cabelas Wheeling
Area Code: 304
$1,879.66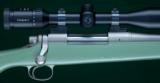 24" tapered round barrel. Brown Precision grey-green fibreglass stock with cheekpiece, swivel studs and solid black Decelerator recoil pad. Push-feed action with jeweled bolt, checkered bolt knob
...Click for more info
Seller: Hallowell & Co.
Area Code: 406
$1750.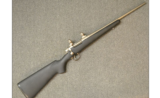 Seller: Cabelas Grandville
Area Code: 616
$3,599.99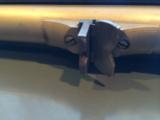 Brown Precesion safari grade 375 H&H, extremly light short and compack to carry, ported, 20 inch barrel, double leaf sight, custom Trigger, not too bad of a kick, shot very few rounds, they used t
...Click for more info
Seller: jack's Drilling guns
Area Code: 206
$1795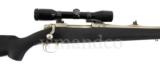 Brown Precision/ Remington .375 H&H 22" BBL Brake Zeiss 4X32 Remington 700 Stainless action and barrel, bore is good, Brown Precision stock, Zeiss 4X32 That is clean and clear, NECG quick det
...Click for more info
Seller: Willoughby McCabe & Co.
Area Code: 469
$2,500.00