Sorry! You're too late.
The Remington / Brown Precision --- Custom Model 700ADL --- 7mm Rem. Mag. GI# 100583052 has been sold.
Click
here
to see what else is available by Hallowell & Co..
View other listings in this category....
Brown Precision Rifles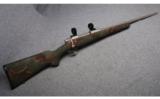 This is a Brown Precision High Country rifle in .270 Winchester. Weight is 6 pounds 4 ounces. It features a fully blueprinted Remington 700 action with a tuned trigger. It has an octagon mat
...Click for more info
Seller: Cabelas Gainesville
Area Code: 571
Was $4,199.99 Now $3999.99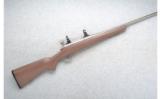 Seller: Cabelas Richfield
Area Code: 262
$3,499.99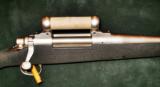 BROWN PRECISION, CUSTOM REMINGTON 700, 300 WBY MAG RIFLE, ELECTROLESS NICKEL FINISH, BLIND MAG, 22" BBL, EJECTORS, FACTORY TUNED TRIGGER, BLACK COMPOSITIE KEVLAR STOCK, CUSTOM GLASS BEDDING, LOP
...Click for more info
Seller: Safari Outfitters Ltd.
Area Code: 845
$1,595