Featured Gun Classifieds Burnside Rifles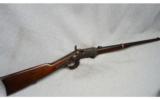 Seller: Cabelas Fort Worth
Area Code: 817
$5,999.99
Burnside Rifles

Burnside Civil War 2nd model carbine. This is a very rare 2nd Model carbine. Very attractive gun with a nice smooth patina throughout the gun. The barrel and frame are matching, but the breach block i
...Click for more info
Seller: Collectors Firearms
Area Code: 713
4,750.00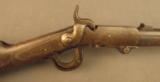 Serial #7562, .54 Caliber, 21" barrel with a fair bore that has dark freckling and pitting along its length. This is a nice looking Civil War carbine that has an overall freckled plum-brown patina on
...Click for more info
Seller: Joe Salter
Area Code: 603
$1,595.00

Extremely Rare 1st Model Burnside .54 caliber rifle. 22" barrel. Not only is this a first model, but a factory engraved one at that! Barrel and frame have a smooth gray patina. Wood stock is ver
...Click for more info
Seller: Collectors Firearms
Area Code: 713
22,500.00
Serial #10539, .54 Caliber, 21" barrel with a very good bore that has dark spots and freckling within the grooves. This carbine has an attractive gray-brown patina with some mild pinprick pitting at
...Click for more info
Seller: Joe Salter
Area Code: 603
$2,395.00

Seller: Collectors Firearms
Area Code: 713
4,500.00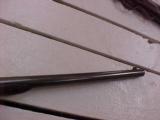 An exceptional 5th model Burnside Civil War carbine, .54 caliber. Gun reatins a good 90% original blue and about 94% original case colors. The wood is exceptional with no dings or scratches. SN 31xxx.
...Click for more info
Seller: chemiker
Area Code: 936
$1,950.00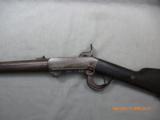 BURNSIDE CARBINE 15-18 Made by the Burnside Rifle Co. Manufactured c. 1857-1865. 54 Caliber; percussion breechloader. The Burnside arms are of special collector interest due to the identity o
...Click for more info
Seller: Harley Wood
Area Code: 305
$1,400.00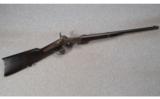 Seller: Cabelas Dundee
Area Code: 734
$3,399.99

#3460 Burnside Second Model Civil War Carbine 50% RARE This is a Rare Second Model Burnside Carbine with a 21" round barrel and is 54 caliber breach loading percussion. The mechanical function
...Click for more info
Seller: jamburn
Area Code: 707
$3,895.00
BURNSIDE CIVIL WAR PERC. CAVALRY CARBINE WITH TEXAS STAR GRAFFITI CIRCA 1864. Serial numbered in the 10,xxx range and all matching and original. Very good condition overall with all the original finis
...Click for more info
Seller: David Condon, Inc.
Area Code: 540
$2,500

Burnside Second Model Carbine. Very fine original condition. Barrel is mismatched, but action bolt is matching. Action works perfectly. Bore is excellent.
...Click for more info
Seller: Collectors Firearms
Area Code: 713
3,250.00