Sorry! You're too late.
The Charles Daly 375 H&H MAG ON SALE GI# 100683373 has been sold.
Click
here
to see what else is available by Boise Gun Co..
View other listings in this category....
Charles Daly Rifles

Zastava/KBI Charles Daly 98 mauser This rifle is built in the same factory as the AK 47. Except this rifle is imported by KBI for Charles Daly and needs to meet the high standards of The Charles Da
...Click for more info
Seller: StarQuest Shooters Supply
Area Code: 302
$449.95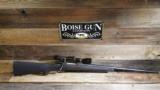 Interarms Charles Daly Mark X 375 WBY Description: Overall in excellent condition. Receiver has a plum tint to it. Bore is excellent, mechanically excellent. Model: Mark X Caliber/Gauge: 375 W
...Click for more info
Seller: Boise Gun Co.
Area Code: 208
$799.99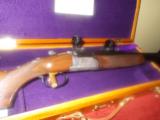 24" bbls, DT's, class 'A' PG walnut stock engraved gamescenes of Western Elk in mountainoushabitat in rutting bellow, deluxe PG checkered walnut stock, Zeiss bases &amp
...Click for more info
Seller: Charlie Hancock
Area Code: 731
$2,275.00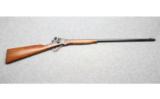 Seller: Cabelas East Grand Forks
Area Code: 218
$999.99