Sorry! You're too late.
The Charles Daly 375 H&H MAG ON SALE GI# 100683373 has been sold.
Click
here
to see what else is available by Boise Gun Co..
View other listings in this category....
Charles Daly Rifles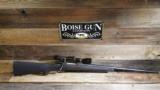 Interarms Charles Daly Mark X 375 WBY Description: Overall in excellent condition. Receiver has a plum tint to it. Bore is excellent, mechanically excellent. Model: Mark X Caliber/Gauge: 375 W
...Click for more info
Seller: Boise Gun Co.
Area Code: 208
$799.99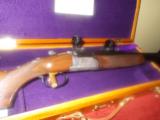 24" bbls, DT's, class 'A' PG walnut stock engraved gamescenes of Western Elk in mountainoushabitat in rutting bellow, deluxe PG checkered walnut stock, Zeiss bases &amp
...Click for more info
Seller: Charlie Hancock
Area Code: 731
$2,499.00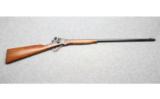 Seller: Cabelas East Grand Forks
Area Code: 218
$999.99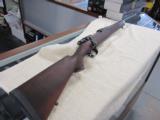 This is a Charles Daly Superior Mauser with a 22" barrel. Great looking rifle that is brand new. Shipping and insurance is $35.00.
...Click for more info
Seller: Wild West Guns FX
Area Code: 928
$599.00