Connecticut Valley Arms - CVA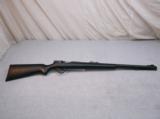 Connecticut Valley Arms .54 caliber Apollo in-line rifle has an octagon to round blued 13/16" x 23" barrel with 1:48 twist and fitted with an adjustable rear sight. The synthetic black stock
...Click for more info
Seller: The Gun Works
Area Code: 541
$150.00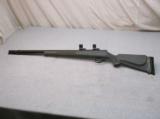 Connecticut Valley Arms .50 caliber Mag Hunter bolt action in-line rifle has a tapered round 1" to 7/8" x 24-1/2" blued barrel with 1:28 twist that was re-rifled by the Oregon Barrel Co
...Click for more info
Seller: The Gun Works
Area Code: 541
$195.00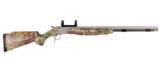 NEW CVA Optima v2 209 Magnum Series .50 Caliber 26 Inch Stainless Steel Fluted Barrel Dead-On Mount Realtree Xtra Green Stock Optima v2 209 Magnum Series 416 Stainless steel fluted twenty six inch
...Click for more info
Seller: DOMINIONOUTDOORS
Area Code: 540
$339.99

NEW CVA Accura V2 Muzzleloader .50 Caliber 27 Inch Fluted Stainless Steel Barrel Nitride Finish Ambidextrous Composite Stock Realtree APG HD Camouflage Finish Integral DuraSight Dead-On Scope M
...Click for more info
Seller: DOMINIONOUTDOORS
Area Code: 540
$479.99

CVA - Express - .50 caliber - Item Number: CVA87422741 Rifle type: SxS Muzzleloader Action: Percussion Cap Barrel length: 28 Sights: Open Adj. Rear / Post Front Weight: 9 lbs, 8
...Click for more info
Seller: Griffin & Howe
Area Code: 908
$900.00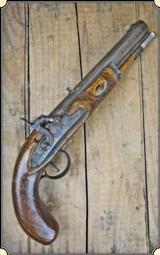 CVA Mountain Pistol in .45, caliber. This is a kit gun that you might want to rework. The big deal here is that it has a Douglas barrel with an excellent bore and the lock works perfectly.&n
...Click for more info
Seller: River Junction Trade Co.
Area Code: 563
$165.00
Made in U.S.A, 30" barrel, Double set triggerm, 50 cal Ball and cap. Very good looking wood and finish!
...Click for more info
Seller: bobsvintageguns
Area Code: 989
$495.00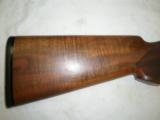 Connecitut Valley Classic Sport, 12ga, 30" barrels with 4 extended factory chokes. Single selective trigger with auto ejectors. Trigger is also adjustable for LOP. Nice clean gun! SN is CVC-8xx.
...Click for more info
Seller: Michael Murphy & Sons
Area Code: 316
$1,299.00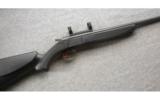 This small hunting rifle would be great if you need a light weight rifle. The compact rifle has a full length LOP and butt stock. The rifle is in excellent conditon and comes with a scope base and rin
...Click for more info
Seller: Cabelas Owatonna
Area Code: 507
Was $349.99 Now $339.66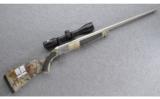 Seller: Cabelas Grand Junction
Area Code: 970
$1,099.99

NEW CVA Scout V2 Compact Single Shot .243 Winchester 20 Inch Stainless Steel Barrel Synthetic Stock Realtree Xtra Green Camouflage With KonusPro 1.5-5x32mm Riflescope and Case Scout V
...Click for more info
Seller: DOMINIONOUTDOORS
Area Code: 540
$399.99

NEW CVA Scout V2 Compact Single Shot .243 Winchester 20 Inch Stainless Steel Barrel Synthetic Stock Realtree Xtra Green Camouflage With KonusPro 1.5-5x32mm&n
...Click for more info
Seller: DOMINIONOUTDOORS
Area Code: 540
$399.99