Daisy Rifles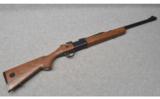 Seller: Cabelas West Chester
Area Code: 513
$299.99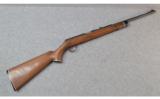 Seller: Cabelas Centerville
Area Code: 937
$299.99

DAISY 1ST MODEL 4TH VARIANT WIRE BRASS AND CAST IRON WIRE FRAME AIR RIFLE, CIRCA 1889. All cast brass frame wire frame stock and brass barrel/tube with what appears to be original pins and springs. Tr
...Click for more info
Seller: David Condon, Inc.
Area Code: 540
$3,200
Seller: Cabelas Hazelwood
Area Code: 314
$279.99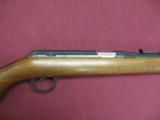 Daisy & Heddon VL Presentation Rifle, 22VL Caliber, Gun is in 95%. appears unshot. Ammo is in stock
...Click for more info
Seller: Mackeys
Area Code: 252
$499.00

Daisy & Heddon V/L Standard .22 V/L caliber rifle. Unusual .22 caliber single shot rifle that shoots caseless ammo. Excellent condition with box. Very seldom seen!
...Click for more info
Seller: Collectors Firearms
Area Code: 713
$499.95
This is a slightly used Daisy VL single Shot Rifle that shoots the 22 caseless ammo. I am selling the rifle and 7,000 rounds of ammo at one price. The ammo is as new and the boxes are in good conditio
...Click for more info
Seller: Michael Lee
Area Code: 727
$1,050.00