Featured Gun Classifieds Greener, W.W. Rifles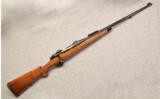 Seller: Cabelas Farmington
Area Code: 801
$3,899.99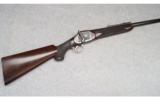 Seller: Cabelas Fort Worth
Area Code: 817
$4,999.99
Greener, W.W. Rifles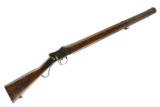 Seller: Steve Barnett Fine Guns
Area Code: 662
$495.00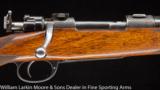 ID # 6244 Make WW GREENER Model Mauser Action Sporting Rifle Configuration Bolt Action Gauge / Calibe r.30-06 Price $5,500.00 Serial # 13474 Country of
...Click for more info
Seller: William Larkin Moore & Sons
Area Code: 480
$5,500.00

W. W. GREENER FARQUARSON .500 NITRO EXPRESS SINGLE SHOT BIG GAME RIFLE(ANTIQUE) .500-3 1/2" Birmingham Nitro proofed 25" round barrel. Circa 1980's rebuild probably for the late Jack
...Click for more info
Seller: David Condon, Inc.
Area Code: 540
$25,000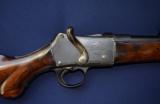 Rare W.W. Greener Sporting Rifle In .577/450 with low 3 digit serial number 2XX. Features include side latch breach, 28" round barrel, rare swivel safety latch, English walnut stocks, machined e
...Click for more info
Seller: Big Iron Firearms & Collectibles
Area Code: 260
$2,200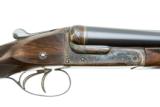 26" BARRELS WITH A 3 LEAF EXPRESS SIGHT DOUBLE TRIGGERS EJECTORS SPLINTER FOREARM PISTOL GRIP INLETTED ENGRAVED AND CHECKERED STEEL BUTT PLATE NEAR NEW ORIGINAL CONDITION 10LBS 8 OZ X 14 1/2
...Click for more info
Seller: Steve Barnett Fine Guns
Area Code: 662
$25,000.00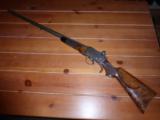 Custom W.W. Greener in 357 Herrett with 28" Shilen barrel. Outstanding custom wood. This started out as the Greener Police MkIII shotgun. Then made into this nice looking rifle. &nbsp
...Click for more info
Seller: litetrigger
Area Code: 509
$750.00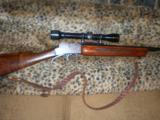 Martini style single shot in 22 LR also shoots shorts can be rechambered to 22 mag.(22 long STAMPED ON THE SIDE OF THE BARREL).Has accurate Parker relined barrel insert from back in the days of club s
...Click for more info
Seller: winehunter
Area Code: 631
REDUCED Price $849.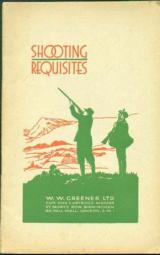 W W GREENER, CATALOG, "SHOOTING REQUIS". CATALOGUE OF GUN ACCESSORIES, 5 1/2" X 9", 28 PAGES. FULLY ILLUSTRATED, SOME VERY INTERESTING AND HIGHLY COLLECTABLE ITEMS SHOW
...Click for more info
Seller: Pat McKune
Area Code: 218
$75.00