Sorry! You're too late.
The GSG Model 922 Pistol .22 LR GI# 100589570 has been sold.
Click
here
to see what else is available by Cabelas La Vista.
View other listings in this category....
Featured Gun Classifieds GSG Firearms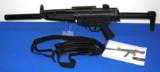 German Sport Guns / ATI GSG-5 Semi-Automatic Carbine, serial # A 304408, cal. 22 LR, 16 1/4" barrel with a excellent bore and false suppressor, metal surfaces rate like new as do the black c
...Click for more info
Seller: Ricky's Gun Room, Inc.
Area Code: 413
$325.00
GSG Firearms

GSG-522 Carbine Rifle .22 lr caliber Brand new unfired in original box H&K MP5 style clone Digital camo 16.25" barrel Post front, adjustable rear sights (2) 22+1 magazines R
...Click for more info
Seller: Elephant & Castle Fine Arms
Area Code: 417
$449.00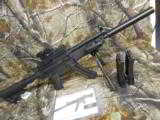 FACTORY NEW IN BOX CLICK ON PICTURES TO ENLARGE ********************* 500 ROUNDS FREE AMMO WITH GUN **************************&nb
...Click for more info
Seller: AA GUNS & AMMO
Area Code: 770
$ 755.00-new in box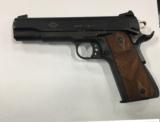 This firearm is USED Same Look and Feel as Full Size M1911 Ambidextrous Thumb Safety Extended Beaver Tail Safety Grip Single Action Threaded Barrel .22LR NOT NY COMPLIANT
...Click for more info
Seller: MAYSPORT
Area Code: 607
$359.99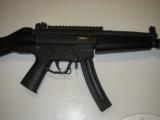 Seller: AA GUNS & AMMO
Area Code: 770
$ 368.99-NEW SALE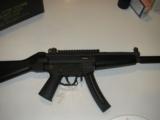 CLICK TWICE ON PICTURE TO ENLARGE 22 ROUND MAGS FACTORY NEW IN BOX American Tactical Imports Model #: GSG-522 Carbine Type: Rifle Finish: BLACK Blac
...Click for more info
Seller: AA GUNS & AMMO
Area Code: 770
$ 358.99-NEW IN BOX

GSG-522 Rifle .22 lr caliber Brand new unfired in original box Platform based off the H&K MP9 rifle Weaver flat top rail Fixed front sight, aperture rear Textured pistol grip Matte
...Click for more info
Seller: Elephant & Castle Fine Arms
Area Code: 417
$549.00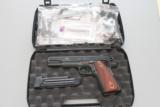 German Sports Guns 1911 To go along with his other semi autos and to cut down on expensive ammo the good captain bought and shot this German Sports Guns GSG 1911 in 22LR. This example b
...Click for more info
Seller: Treys Clays Inc
Area Code: 865
225.00 Sale Pending Thank You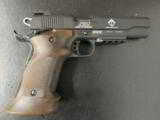 Brand new in the box, ready to ship. Buy it now! When John M. Browning invented his classic pistol in 1911, he could not have imagined that for over a century it would remain the standard of excell
...Click for more info
Seller: Elk County Ammo and Arms
Area Code: 814
$379.99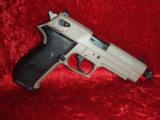 ATI GSG Firefly .22 lr 4" FS Threaded Tan Made in Germany, Threaded Barrel Up for sale is a brand new in box American Tactical GSG Firefly, .22 lr semi-auto pistol, one 10-round mag, 4" th
...Click for more info
Seller: United Sportsmen's Company
Area Code: 815
$249.00