Featured Gun Classifieds IMI Rifles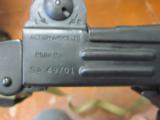 UZI Model B Carbine Rifle, Extremely Clean, appears to be shot very little if at all ? the barrel has matching serial #, OEM Sling, OEM 50rnd 9mm mag This Rifle is located and shipped from our R
...Click for more info
Seller: Lincoln Gun
Area Code: 916
$1699
HAVE A IMI UZI 45 SA CARBINE IN 45ACP 16" BBL 97% ORIG FINISH IN ORIG BOX & OUTER SLEEVE & 3 MAGS CALL TO ORDER AT 401 738 1889 WAS $ 2199.99 LOWERED NOW FOR QUICK SALE
...Click for more info
Seller: D&L HUNTING
Area Code: 401
$1,899.99
IMI Rifles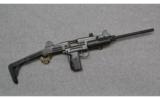 Israeli Military Industries (IMI) UZI Model A carbine in 9MM with collapsible stock. Imported by Action Arms complete with the following components: black finished frame with a black plastic, ribbed f
...Click for more info
Seller: Cabelas Anchorage
Area Code: 907
$2499.99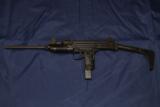 Uzi Model A in mint condition. All original, all matching, pre-ban, imported by Action Arms. Reasonably priced. I'm not a dealer. I'm a private collector and I'm currently selling out
...Click for more info
Seller: yglk
Area Code: 847
$2,295 OBO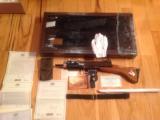 COMES WITH OWNERS MANUAL, WHITE GLOVES, EXTRA BARREL, SLING, DOCUMENTATION, WOOD DISPLAY CASE WITH GLASS FRONT.
...Click for more info
Seller: Jerry
Area Code: 260
$2,495 [SOLD PENDING FUNDS OF LAYAWAY SALE]
Seller: Cabelas Grandville
Area Code: 616
$1,119.99

Israeli Military Industries UZI model A 9mm para caliber rifle. Original Israeli model with 16" barrel and fake suppressor.
...Click for more info
Seller: Collectors Firearms
Area Code: 713
1,999.95