IMI Rifles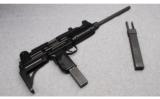 This is an IMI UZI Model A carbine in 9mm Parabellum. It is in Excellent condition with a shiny bore. It comes with 2 magazines and a magazine loader.
...Click for more info
Seller: Cabelas Reno
Area Code: 775
1,499.99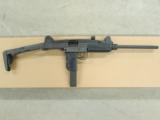 Brand new in the box, ready to ship. Buy it now!! CENTURY INTER ARMS INC UC-9 Carbine Based upon the combat proven and well respected Israeli sub-machine gun design developed by Uziel Gal in the 19
...Click for more info
Seller: Elk County Ammo and Arms
Area Code: 814
$759.99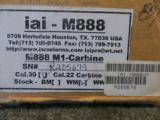 New in box IAI M888 .30 cal carbine. Peep site, Heat shroud, parkerized finish with a nice walnut stock. Purchaser is responsible for contacting a licensed FFL Dealer and sending a FFL copy to Halifax
...Click for more info
Seller: Halifax Supply
Area Code: 386
$1,149.99

Israeli Military Industries 329 S Galil .308 Win caliber rifle. Pre-ban 7.62 NATO Galil with folding stock and one 20 round magazine.
...Click for more info
Seller: Collectors Firearms
Area Code: 713
3,499.00