Iver Johnson Rifles
Iver Johnson Trailsman .22LR Description: Metal finish is 80%. Slide has a plum tint to it. Bore has a small amount of surface pitting. Mechanically excellent. Model: Trailsman Caliber: .22L
...Click for more info
Seller: Boise Gun Co.
Area Code: 208
$299.99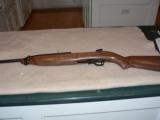 New Unfired Iver Johnson M1 carbine. New Old Stock. Special Order Walnut Stock. Mint condition with instruction booklet. Limited rounds on clip so no clip. Available used for $20 or less. Made aprox.
...Click for more info
Seller: Collector W.
Area Code: 530
$750-reduced price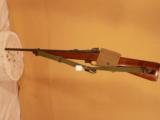 #624 IVER JOHNSON US CARBINE, 22 LR, SN 232XX, 18" bbl., top hand guard is missing, exc. bore, Military style adj. rear sight, open front sight, 98% metal finish, has an Avery 1903 US double ammo
...Click for more info
Seller: Jim Goergen
Area Code: 507
$275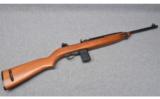 Commercial production, comes with (1) 15 rd magazine. Rear sight has come unstaked. We have the sight, needs restaking.
...Click for more info
Seller: Cabelas West Chester
Area Code: 513
$599.99

Iver Johnson / AMAC - Ultimate - Model 5100 Long Range Rifle, .50 BMG single shot, 29" barrel, free floating fluted barrel, no sights, 32lbs, available for immediate delivery. Inv# 11875A
...Click for more info
Seller: Connecticut Shotgun
Area Code: 860
$4,500.00