Sorry! You're too late.
The Iver Johnson, Model M1 Plainfield Carbine Semi-Auto Rifle, .30 Carbine (7.62X33mm) GI# 100916688 has been sold.
Click
here
to see what else is available by Cabelas Hammond.
View other listings in this category....
Iver Johnson Rifles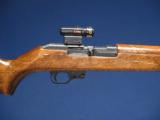 Iver Johnson US Carbine 22LR. With Gamo red dot sight. Missing clip. Very good condition.
...Click for more info
Seller: Crosnoe Guns
Area Code: 573
$250.00

IVER JOHNSON ARMS M1 OR M-1 SS(STAINLESS) .30 CARBINE. Circa 1980. Like new condition with no signs of use or carry. Factory sights stainless as well. Mint bore and rifling like the outside. Nylon sli
...Click for more info
Seller: David Condon, Inc.
Area Code: 540
$950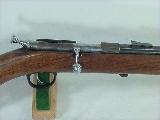 IVER JOHNSON SELF COCKING SAFETY RIFLE MODEL 2X 22, 80% BLUE, GOOD WOOD WITH A FEW MARKS, EXCELLENT BORE
...Click for more info
Seller: WILDWOOD INC
Area Code: 207
$175.00

Inv. 6378 Iver Johnson M1 Carbine. Cal.22 LR Ser. 0316XX. This German made copy of the famous M1 Carbine is as cute as all hell. I believe it was made in the early fifties and is typical Ger
...Click for more info
Seller: The Yankee
Area Code: 201
$295.00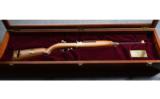 The World War II Commemorative M1 Carbine is number 0747 of only 2500 ever made worldwide and is Dedicated to the Americans who Defended Our Nation In World War II…"Lest We Forget."
...Click for more info
Seller: Cabelas Gainesville
Area Code: 571
$1999.99