Sorry! You're too late.
The Jarrett JLM Signature in 300 Jarrett GI# 100624566 has been sold.
Click
here
to see what else is available by Cabelas Buda.
View other listings in this category....
Featured Gun Classifieds Jarrett Rifles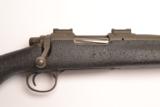 Model JRS Features a Jarrett short "Remington style" action with Jarrett hand-lapped 19.25" match barrel in .243 Ack-Imp, flutted bolt with extended bolt knob,Jarrett Kevlar/fibergl
...Click for more info
Seller: Connecticut Shotgun
Area Code: 860
$3,500.00
Jarrett Rifles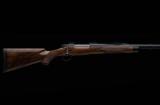 Jarrett Rifles Professional Hunter in .450 Rigby built on a McMillan Bros. Model MCRT magnum length push feed bolt action with a robust Sako style extractor, fluted bolt and Remington 700 style s
...Click for more info
Seller: Westley Richards
Area Code: 850
$9,000.00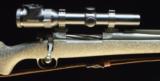 Jarrett Professional Hunter 416 Rem. Mag. all custom crafted. 26" barrel w/muzzle brake, hooded front sight, barrel band. Swarovski Z6I illuminated scope. This rifle shoots sub 1/2&quot
...Click for more info
Seller: Bass Pro Shops Springfield
Area Code: 417
$14999.99 Reduced to $13999.99!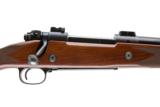 KENNY JARRETT DID AN ACTION JOB AND ADDED EXPRESS SIGHTS ON THIS RIFLE PRE 64 STYLE ACTION 30 MM QUICK DETAH MOUNTS EXCELLENT WITH LIGHT MARKS IN THE WOOD 9LBS 5 OZ X 13 1/2
...Click for more info
Seller: Steve Barnett Fine Guns
Area Code: 662
$1,995.00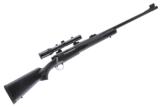 24" JARRETT BARREL WITH REMOVABLE HOODED FRONT SIGHT BLACK COMPOSITE STOCK AND PILLAR BEDDED HAND TUNED REMINGTON 700 ACTION SWAROVSKI 1.25-4.25 X 24MM 30 MM TUBE WITH ILLUMINATED RETICL
...Click for more info
Seller: Steve Barnett Fine Guns
Area Code: 662
$10,500.00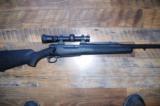 Jarrett professional hunter .416 remington magnum. Classic Winchester Model 70 action with controlled round feed. Leupold 1.5 X 5 scope mounted with talley QD rings. LOP 13.5 inch with 3/4 inch
...Click for more info
Seller: Cajun
Area Code: 702
$3,850.00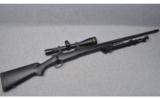 Comes with everthing you see in the photos. The only flaw on this gun is the barrel has some wear in the finish. Looks like the gun was sitting in a rack or riding in a gun rack that wore
...Click for more info
Seller: Cabelas Centerville
Area Code: 937
Was: $8,499.99 Now: $6,999.99