Sorry! You're too late.
The Kimber of Oregon Prototype Model 89 .270 GI# 100474019 has been sold.
Click
here
to see what else is available by PG.
View other listings in this category....
Kimber of Oregon Rifles - Big Game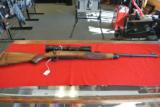 Up for sale is a Kimber 8400 375 H&H with Swavorski 2,5-10x42 30mm scope. The gun is in excellent shape no dings or scratches on the blueing or on stock. In certain light you can tell that the bl
...Click for more info
Seller: GNG
Area Code: 601
$3,200.00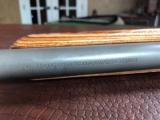 Kimber of Oregon Model 84 in .223 with Heavy Barrel - Laminate Stock - Single SHot - this is a hunters gun - not a Safe Queen!! GO HUNT! Reducing my collection I AM A REASONABLE MAN
...Click for more info
Seller: The Quillen-Worfe Collection
Area Code: 210
$1895

KIMBER BGR 89 DELUXE 375 H&H, 24" BARREL, KIMBER OF OREGON. WEIGHT 8.4 LBS. CHECKERED WALNUT WITH EBONY FOREND CAP. RED BUTT PAD. VERY CLEAN FIREARM. S&H $30.00 ADD 3% FOR CRE
...Click for more info
Seller: Sprague's Sports Inc.
Area Code: 800
$1,979.00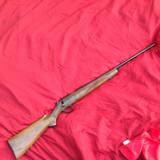 Seller: Jerry
Area Code: 260
$2,895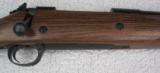 Kimber Model 8400 Caprivi 375 H&H with 24 inch contoured blue barrel, 4 shot magazine, 3 position M-70 style safety, ebony forend tip,three leaf express sight and beautiful AA Grade French w
...Click for more info
Seller: Revita
Area Code: 704
$2,450 reduced from $2,650

24" tapered round Magnaported barrel with hooded full-band front sight, full-band swivel base, and quarter rib with 1 standing and 1 folding express sight. Figured walnut stock with ebony forend
...Click for more info
Seller: Hallowell & Co.
Area Code: 406
$5995.