Featured Gun Classifieds Knights Armament Rifles
The collaboration between Nighthawk Pistols, Strider Knives, and Knight's Armament produced a trio of excellent weapons. made in a limited run of 100 pieces 1) custom built KAC SR-15 rifle tha
...Click for more info
Seller: DENVER GUN ROOM
Area Code: 303
$6900 reduced $5750
Knights Armament Rifles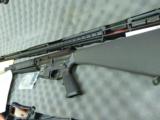 Kinghts Armament stoner sr-15 stoner match rifle. .223 20" 1-7.7 twist krieger bbl. All original brand new in box. Only $1995,FREE shipping!!! NO 3% cc fees.&nbs
...Click for more info
Seller: BUFFALO GUN CENTER
Area Code: 716
$1995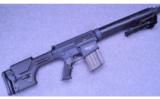 Seller: Cabelas Wheeling
Area Code: 304
$3,569.99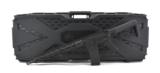 Knight's SR-15 5.56mm caliber rifle. Knight's SR-15 mod-2 with an M-6k UrX4 rail, 16" hammer, forged chrome lined barrel, 1:7 twist, and a B-5 stock.
...Click for more info
Seller: Collectors Firearms
Area Code: 713
2,199.95

Knight Mfg SR-25 7.62mm caliber rifle. SR-25 ECR with 20"" barrel 45 degree offset sights, 6 Pos stock match trigger and one 20 round magazine.
...Click for more info
Seller: Collectors Firearms
Area Code: 713
5,199.00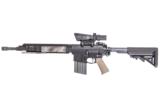 Knights SR-25 chambered in 7.62x51 with a 16 inch barrel and a Trijicon ACOG optic. This gun is in excellent condition and is covered by Dury's Lifetime Warranty. WE BUY GUNS!NO COLLECTION TO
...Click for more info
Seller: DURY'S GUN SHOP
Area Code: 210
$3599.99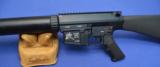 Stoner Rifle SR-25 7.62MM From Knights Manufacturing Co. we bring you this early and original Stoner Rifle SR-25 in 7.62x51 NATO or .308 Win. The rifle bears serial # 21086 and was manu
...Click for more info
Seller: Treys Clays Inc
Area Code: 865
$3,150.00

Knights SR-30 SBR .300 Blackout caliber rifle. Knights Armament SR-30 SBR in .300 Blackout comes with Knights front and rear sights, Ambidextrous lower receiver, magnesium Keymod rail, Knights two sta
...Click for more info
Seller: Collectors Firearms
Area Code: 713
2,699.95

Knights Armament SR15 SBR 5.56 caliber rifle. Knights Armament SR-15 CQB Model 2 in 5.56 mm. Comes with 11.5" barrel, Ambidextrous lower receiver, LMT SOP MOD stock and Knights front and rear si
...Click for more info
Seller: Collectors Firearms
Area Code: 713
2,599.95

Seller: Collectors Firearms
Area Code: 713
5,049.95