Sorry! You're too late.
The Les Baer Custom Special Tactical .223 Rem. GI# 100625968 has been sold.
Click
here
to see what else is available by Cabelas Billings.
View other listings in this category....
Les Baer Rifles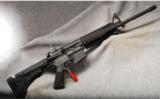 Seller: Cabelas Scarborough
Area Code: 207
$1,349.99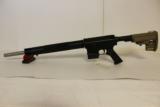 Les Baer Custom "Ultimate Varmint-AR" .223 Rem, has a 20" BBL and weighs 9LBs. Has a variable LOP of 10 3/4"- 13 3/4" because of an adjustable butt stock
...Click for more info
Seller: Gun Sport Ltd.
Area Code: 432
$2,495.00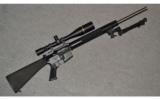 Seller: Cabelas Charleston
Area Code: 304
$3,399.99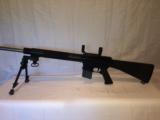 Seller: Kromka Sporting Adventures
Area Code: 862
$7000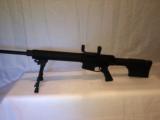 LES BAER CUSTOM, MATCH 308, SN#LBLR00959, THIS RIFLE IS NEW UNFIRED AND READY FOR DELIVERY, COMES WITH CUSTOM DETACH SCOPE MOUNT FOR 30MM SCOPE
...Click for more info
Seller: Kromka Sporting Adventures
Area Code: 862
$7000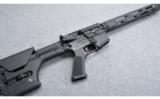 Seller: Cabelas Farmington
Area Code: 801
Was $2939.99 Now $2349.99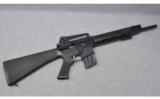 This rifle is for sale as part of a set and goes with gun ID #6633616. Will only sell as a set. Serial numbers match except one indicates pistol the other rifle - MTR00018 and MTP000
...Click for more info
Seller: Cabelas Centerville
Area Code: 937
4499.99 For The Set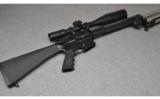 Seller: Cabelas Columbus
Area Code: 614
$3,999.99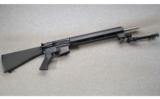 Seller: Cabelas Dundee
Area Code: 734
$2,399.99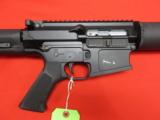 Les Baer 308 Match 20" w/ Magpul Stock (signed by Les Baer)-- It's a true custom rifle that's hand built for a perfect fit, unmatched accuracy and unchallenged reliability. Upper And Lowe
...Click for more info
Seller: Jaqua's Fine Guns Inc
Area Code: 419
$3,195.00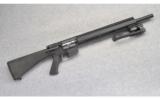 Excellent Condition. Match Grade Components, Dupont Coated Upper and Lower, Chromed Bolt, Carrier and Extractor. Verso-Pod Installed
...Click for more info
Seller: Cabelas Buda
Area Code: 512
Was $2599.99 Now $1925.66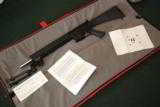 Les Baer Ultimate AR .223 cal. New with original case and paperwork. Serial nos. LBR001263. Stainless steel 18-inch barrel. Picatinny flat-top rail. Custom built with no expense spared. Everything mad
...Click for more info
Seller: Gun Lady
Area Code: 610
$2,375.00
JUST IN A AS NEW LES BAER TR SPECIAL 223/556 16" FLUTED BBL SOLID STOCK ALUM FOREARM WITH RAILS CARRY HANDLE 1 MAG ASSAULT CASE LOOKS AS NEW CALL TO ORDER AT 401-738-1889
...Click for more info
Seller: D&L HUNTING
Area Code: 401
$1,549.99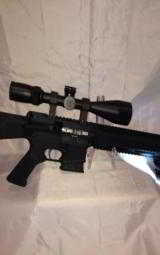 Les Baer Custom AR , SN# LBR001380, 13LBS, This rifle comes with a test target from Les Baer, with prescribed load the target is impressive, also comes with a bipod, and weaver 3-15 target scope,&nbsp
...Click for more info
Seller: Kromka Sporting Adventures
Area Code: 862
$2500.00