Sorry! You're too late.
The Les Baer Custom Special Tactical .223 Rem. GI# 100625968 has been sold.
Click
here
to see what else is available by Cabelas Billings.
View other listings in this category....
Les Baer Rifles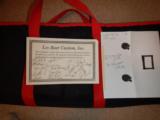 As new Les Baer Monolithic SWAT .308 rifle with 18" barrel. As new - fired less than 150 rounds - not a mark on it. This rifle sells new for $4390 from Les Baer. It comes with the original case,
...Click for more info
Seller: Vice09
Area Code: 757
$3200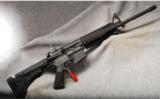 Seller: Cabelas Scarborough
Area Code: 207
$1,349.99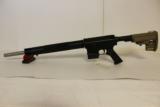 Les Baer Custom "Ultimate Varmint-AR" .223 Rem, has a 20" BBL and weighs 9LBs. Has a variable LOP of 10 3/4"- 13 3/4" because of an adjustable butt stock
...Click for more info
Seller: Gun Sport Ltd.
Area Code: 432
$2,495.00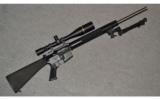 Seller: Cabelas Charleston
Area Code: 304
$3,399.99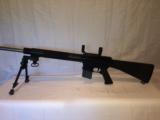 Seller: Kromka Sporting Adventures
Area Code: 862
$7000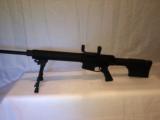 LES BAER CUSTOM, MATCH 308, SN#LBLR00959, THIS RIFLE IS NEW UNFIRED AND READY FOR DELIVERY, COMES WITH CUSTOM DETACH SCOPE MOUNT FOR 30MM SCOPE
...Click for more info
Seller: Kromka Sporting Adventures
Area Code: 862
$7000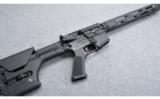 Seller: Cabelas Farmington
Area Code: 801
Was $2,939.99 Now $2,349.88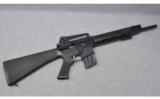 This rifle is for sale as part of a set and goes with gun ID #6633616. Will only sell as a set. Serial numbers match except one indicates pistol the other rifle - MTR00018 and MTP000
...Click for more info
Seller: Cabelas Centerville
Area Code: 937
4499.99 For The Set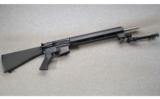 Seller: Cabelas Dundee
Area Code: 734
$2,399.99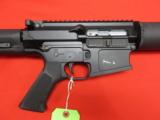 Les Baer 308 Match 20" w/ Magpul Stock (signed by Les Baer)-- It's a true custom rifle that's hand built for a perfect fit, unmatched accuracy and unchallenged reliability. Upper And Lowe
...Click for more info
Seller: Jaqua's Fine Guns Inc
Area Code: 419
$3,195.00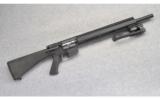 Excellent Condition. Match Grade Components, Dupont Coated Upper and Lower, Chromed Bolt, Carrier and Extractor. Verso-Pod Installed
...Click for more info
Seller: Cabelas Buda
Area Code: 512
Was $2599.99 Now $1925.66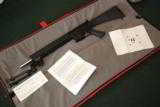 Les Baer Ultimate AR .223 cal. New with original case and paperwork. Serial nos. LBR001263. Stainless steel 18-inch barrel. Picatinny flat-top rail. Custom built with no expense spared. Everything mad
...Click for more info
Seller: Gun Lady
Area Code: 610
$2,375.00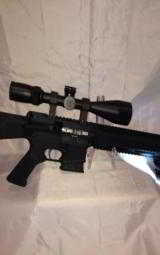 Les Baer Custom AR , SN# LBR001380, 13LBS, This rifle comes with a test target from Les Baer, with prescribed load the target is impressive, also comes with a bipod, and weaver 3-15 target scope,&nbsp
...Click for more info
Seller: Kromka Sporting Adventures
Area Code: 862
$2500.00