Luxus Arms Rifles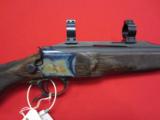 Luxus Model 11 C-Grade 308 Winchester w/ Talley Rings (NEW) -- JUST ARRIVED!!!---Exhibition grade Turkish Walnut stock; 22 LPI hand checkered, hand rubbed satin oil finish; quarter rib rear sight base
...Click for more info
Seller: Jaqua's Fine Guns Inc
Area Code: 419
$2,995.00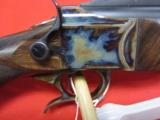 JUST ARRIVED!!!---Exhibition grade Turkish Walnut stock; 22 LPI hand checkered, hand rubbed satin oil finish; quarter rib rear sight base will accept Talley rings; case colored action, bottom lever, g
...Click for more info
Seller: Jaqua's Fine Guns Inc
Area Code: 419
$3,490

Luxus Arms Model 11 Rifle 7mm-08 REM caliber Brand new unfired in original box 26" barrel barrel band Inletted rear sling stud Time aligned screws on sling stud an
...Click for more info
Seller: Elephant & Castle Fine Arms
Area Code: 417
$2,995.00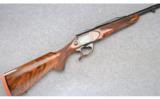 New in the box. Superb quality throughout! Receiver is case hardened along with lever and triggerguard. Select grade Turkish Walnut shows excellent figure. Direct from Luxus Arms of Mount Orab, Ohio.!
...Click for more info
Seller: Cabelas Wheeling
Area Code: 304
Was $3329.66 Now $2999.66

26" tapered round barrel with full-band swivel mount and quarter rib with integral Picatinney mounting rail. Figured walnut stock with borderless point-pattern checkering, steel-capped pistol grip, in
...Click for more info
Seller: Hallowell & Co.
Area Code: 406
$2275.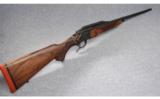 Seller: Cabelas Billings
Area Code: 406
$2,799.99
Luxus Arms Model 11 Single Shot Break Action .30-06 rifle with Turkish Walnut and Color Case Hardened receiver. Made in Ohio to extreamly high standards.
...Click for more info
Seller: Cabelas Acworth
Area Code: 470
Was $2999.99 Now $2709.66
Seller: Cabelas Christiana
Area Code: 302
Was $3,999.99 Now $3,329.66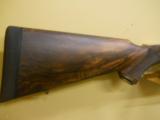 NEW LUXUS ARMS MOD 11 SINGLE SHOT RIFLE. 280REM CALIBER. SELECT WOOD. 26" BARREL. PRICE REFLECTS PAYMENT BY MONEY ORDER / CASHIERS CHECK. A 3% PREMIUM IS ADDED FOR CREDIT CARDS. &n
...Click for more info
Seller: DOMINIONOUTDOORS
Area Code: 540
$2,999.99