Magnum Research Rifles

Magnum Research Magnum Lite rifle, .22LR, 17" barrel, large bolt handle, synthetic thumbhole stock. Firearm is NEW. ADD 3% FOR CREDIT CARDS SHIPPING $25.00
...Click for more info
Seller: Sprague's Sports Inc.
Area Code: 800
$488.00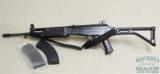 Galil IMI Israel/Mag. Res. .223/5.56 SAR PRE BAN 2- 30 round mags For more information call 252-793-4040. Please reference our inventory #49739. FFL required for shipping. No shipping out
...Click for more info
Seller: Mackeys
Area Code: 252
$2,999.00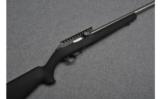 Seller: Cabelas Woodbury
Area Code: 612
$729.99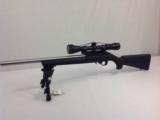 Magnum Research Hogue Overmolded Rifle chambered in .22 WMR. Rifle has a heavy stainless 18" barrel, bipod and Sightmark 3-9 scope mounted. Layaway is available and check our other listings
...Click for more info
Seller: Deweys
Area Code: 864
$699.99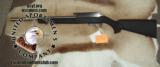 Magnum Research Magnum Lite Stainless Steel Varmint .22 wmr All barrels feature an 11 degree crown. The .22 Win Mag version has a patented gas system and block under the barrel that taps a small amou
...Click for more info
Seller: United Sportsmen's Company
Area Code: 815
$725.00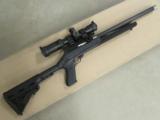 Used in Excellent Condition, Ready to Ship! Buy It Now!! The patented graphite barrel is unique to MRI. It provides lighter weight, better heat dissipation than steel and is extremely stiff.
...Click for more info
Seller: Elk County Ammo and Arms
Area Code: 814
$549.99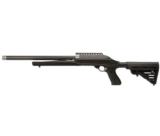 MAGNUM RESEARCH MAGNUMLITE .22LR Tactical Black Rifle Weighs Under 5 Pounds Exceptional Accuracy .22LR - Graphite Barrels Only The patented graphite barrel is unique to MRI. It provides lighter weig
...Click for more info
Seller: United Sportsmen's Company
Area Code: 815
$609.95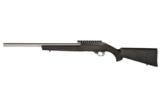 Seller: United Sportsmen's Company
Area Code: 815
$674.99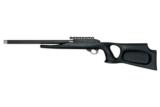 Magnum Research Magnum Lite Black with Intergral Scope Base This is a New Magnum Lite Semi-Auto Rifle. Stock is Black Graphite ambidextrous thumbhole. Reciever is black with integral scope base. Fea
...Click for more info
Seller: United Sportsmen's Company
Area Code: 815
$559.99

NEW MGM Magnum Lite Graphite .22 Winchester Magnum Rimfire 19 Inch Barrel Barracuda Pepper Laminated Stock 9 Rounds Magnum Lite Graphite Rimfire Rifles
...Click for more info
Seller: DOMINIONOUTDOORS
Area Code: 540
$829.99

JUST ARRIVED A BRAND NEW MAG RESEARCH 22MAG SEMI AUTO RIFLE SKU MLR22WMH CALL STORE TO ORDER AT 401 738 1889 MAGNUM RESEARCH MAGNUMLITE® w/HOGUE® OVERMOLDED™ ST
...Click for more info
Seller: D&L HUNTING
Area Code: 401
$699.99