Sorry! You're too late.
The Magnum Research MLR-1722 Magnum .22 MAG GI# 100887400 has been sold.
Click
here
to see what else is available by Cabelas Lacey.
View other listings in this category....
Magnum Research Rifles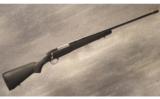 Seller: Cabelas Kansas City
Area Code: 913
$1,139.99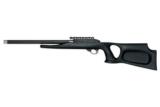 Magnum Research Magnum Lite Black with Intergral Scope Base This is a New Magnum Lite Semi-Auto Rifle. Stock is Black Graphite ambidextrous thumbhole. Reciever is black with integral scope base. Fea
...Click for more info
Seller: United Sportsmen's Company
Area Code: 815
$559.99

Magnum Research MLR22AT, .22 LR, NIB, 17" Graphite bbl, black finish, Picatinny scope rail, black ambidextrous thumbhole stock, oversized bolt handle, weighs in at under 5 pounds. Add 3% for C
...Click for more info
Seller: Sprague's Sports Inc.
Area Code: 800
$479.00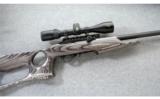 Seller: Cabelas Lehi
Area Code: 801
$799.99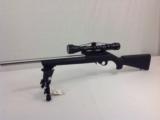 Magnum Research Hogue Overmolded Rifle chambered in .22 WMR. Rifle has a heavy stainless 18" barrel, bipod and Sightmark 3-9 scope mounted. Layaway is available and check our other listings
...Click for more info
Seller: Deweys
Area Code: 864
$699.99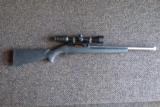 Magnum Research MLR 1722M in 22 Magnum, 18 inch heavy stainless steel barrel with threaded protector, Integral scope base, Hogue overmolded stock. Comes with rings & Zeiss Terra 3X 4-12x42 scope.
...Click for more info
Seller: Rowley Arms
Area Code: 308
$799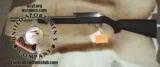 Magnum Research Magnum Lite Stainless Steel Varmint .22 wmr All barrels feature an 11 degree crown. The .22 Win Mag version has a patented gas system and block under the barrel that taps a small amou
...Click for more info
Seller: United Sportsmen's Company
Area Code: 815
$725.00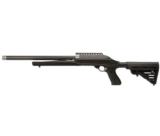 MAGNUM RESEARCH MAGNUMLITE .22LR Tactical Black Rifle Weighs Under 5 Pounds Exceptional Accuracy .22LR - Graphite Barrels Only The patented graphite barrel is unique to MRI. It provides lighter weig
...Click for more info
Seller: United Sportsmen's Company
Area Code: 815
$609.95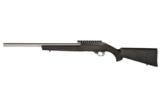 Seller: United Sportsmen's Company
Area Code: 815
$674.99

JUST ARRIVED A BRAND NEW MAG RESEARCH 22MAG SEMI AUTO RIFLE SKU MLR22WMH CALL STORE TO ORDER AT 401 738 1889 MAGNUM RESEARCH MAGNUMLITE® w/HOGUE® OVERMOLDED™ ST
...Click for more info
Seller: D&L HUNTING
Area Code: 401
$699.99