Sorry! You're too late.
The MAUSER SWEDISH 6.5MM BOLT ACTION GI# 100401476 has been sold.
Click
here
to see what else is available by HOME TOWN GUNS.
View other listings in this category....
Featured Gun Classifieds Mauser Rifles - Swedish

Seller: Blackbern
Area Code: 301
$1,475.00
Mauser Rifles - Swedish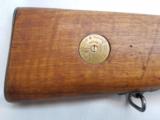 This a 1919 Swedish Mauser M-96 chamberd in 6.5 x 55. The 30" blued threaded barrel is in good condition with some light finish wear. The bore is in very good condition. There&nbsp
...Click for more info
Seller: The Gun Works
Area Code: 541
$595.00

Carl Gustafs Swedish Mauser. M96 1914. 6.55x55. Very Good AVAILABLE FOR PURCHASE AT OUR ON-LINE STORE "Swedish Mausers" are a family of bolt-action rifles based on an improved variant
...Click for more info
Seller: Custom Shop Inc
Area Code: 406
$799.95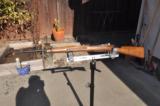 This is a Husqvarna that has been sporterized -- it is a well done job and it shoots well. A period muzzle brake is mounted on the rifle and is quite helpful. Questions: 415 730-7207
...Click for more info
Seller: m5austin
Area Code: 415
$545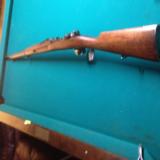 Carl Gustafs GEVARSFAKTORI, 6.5x55, Very good condition,cleaning rod. Stock is very good, was tapped for a scope at some time in its life.Military sights , Bayonette lug and swivels. All matching numb
...Click for more info
Seller: single shot49
Area Code: 727
$850. + S&H and insurance if you want it.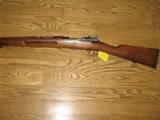 (SALE PENDING) Offered for sale this excellent 1918 Mod. 96 ( 6.5 x 55 ) caliber target Rifle with Micrometer adjustable rear sights! These were selected by the Swedish Goverment for th
...Click for more info
Seller: STJ
Area Code: 517
$650.00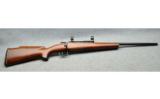 Seller: Cabelas Noblesville
Area Code: 317
$ 519.99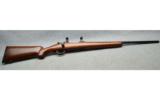 Seller: Cabelas Noblesville
Area Code: 317
$ 579.99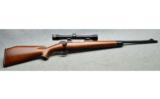 Seller: Cabelas Noblesville
Area Code: 317
$ 579.99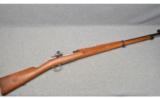 Seller: Cabelas Gainesville
Area Code: 571
was $999.99 now $879.88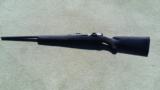 KIMBER M96 SRORTERIZED BY KIMBER OF OREGON. Swedish Mausers are renouned for their high quality steel and fine craftsmanship, AND accuracy. CALIBER is .308. MOST OF THESE WERE IN 6.5X55,ON
...Click for more info
Seller: winehunter
Area Code: 631
$599.00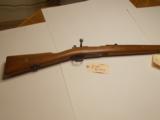 Swedish Mauser model 1896 made in1907 from what I can tell this is amazing condition for the age it also comes with a wood shredder which was used in training when they fired wooden bullets I wi
...Click for more info
Seller: Dave's Arms and Legs
Area Code: 541
$600.oo obo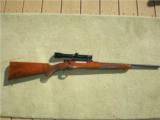 Custom model 38 Swedish mauser. Engraved ,has 18 1/2" barrel.Custom stock .Leupold 3x scope.Engraved by Frank Conway ,engraved bolt knob by George Beitzinger.,Safety ,cock on opening and tr
...Click for more info
Seller: winehunter
Area Code: 631
$2199.00