Featured Gun Classifieds McMillan Rifles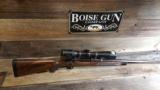 McMillan Talon 340 WBY MAG Description: Metal is roughly 90%. Wood is about 95%. There is some water spots on the wood where it got splashed and dulled the finish. Has a very nice custom stock by F
...Click for more info
Seller: Boise Gun Co.
Area Code: 208
$6,500.00
McMillan Rifles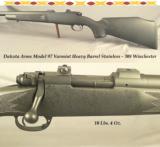 #HV0015S, Dakota Arms Model 97 Varmint Heavy Barrel Stainless in 308 Winchester, 26" barrel with a AAC Blackout 51T muzzle brake, 23 1/2" barrel without the brake, Short 97 action, Standard
...Click for more info
Seller: Champlin
Area Code: 580
$2,950.00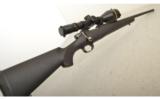 Seller: Cabelas Green Bay
Area Code: 920
$4,999.99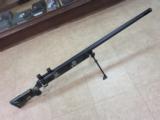 McMillan Bros. Model 98A High Powered Rifle chambered in the .50 B.M.G. carridge. The gun has been test fired only and is in like new condition. It is fitted with a 40 inch barrel with att
...Click for more info
Seller: Antique & Modern Firearms, Inc.
Area Code: 859
$5,000

McMillan G30 Outdoorsman Right Hand 300 Remington Ultra Mag McMillan's ultra-high velocity long range rifle: The OUTDOORSMAN from McMillan's Custom Collection of premium hunting rifles of
...Click for more info
Seller: ELK-TOY
Area Code: 303
$7000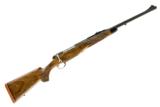 Seller: Steve Barnett Fine Guns
Area Code: 662
$6,500.00

McMillan G30 Outdoorsman Left Hand .300 Rem Ult Mag caliber rifle. Premium grade custom long range hunting rifle, built on proprietary G30 LEFT HAND action with McMillan adjustable HTG EDGE ultralight
...Click for more info
Seller: Collectors Firearms
Area Code: 713
5,500.00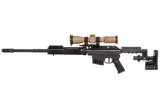 McMillan Alias chambered in 6.5 Creedmoor with a 22 inch barrel case and Schmidt & Bender 5-20x50 scope. This gun is in excellent condition and is covered by Dury's Lifetime Warranty. WE
...Click for more info
Seller: DURY'S GUN SHOP
Area Code: 210
$8999.99
Benchrest History! A McMillan custom built sleeved XP-100 in 222.5. Features a really nice long black anodized sleeve with an highly accurized XP-100 glued inside. The sleeved action is bo
...Click for more info
Seller: 20 Titan
Area Code: 330
$1475 and $100 shipping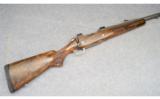 Seller: Cabelas Fort Worth
Area Code: 817
$4,999.99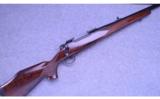 Synthetic stock shows a bit of hunting wear and barrel blue shows some wear at the muzzle brake. Bore is excellent. Built by G. McMillan & Co. of Phoenix, AZ. Complete with bases.
...Click for more info
Seller: Cabelas Wheeling
Area Code: 304
$2,299.99
G. MCMILLAN & CO. TALON SPORTER CUSTOM HEAVY .338WINMAG RIFLE OCT BARREL & SCHMIDT & BENDER SCOPE. Custom order deluxe wood grain vernier fiberglass stock with 13 lines per inch checkering so won't bi
...Click for more info
Seller: David Condon, Inc.
Area Code: 540
$5,500