Featured Gun Classifieds McMillan Rifles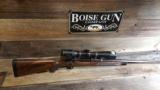 McMillan Talon 340 WBY MAG Description: Metal is roughly 90%. Wood is about 95%. There is some water spots on the wood where it got splashed and dulled the finish. Has a very nice custom stock by F
...Click for more info
Seller: Boise Gun Co.
Area Code: 208
$6,500.00
McMillan Rifles
McMillan Alias chambered in 6.5 Creedmoor with a 22 inch barrel case and Schmidt & Bender 5-20x50 scope. This gun is in excellent condition and is covered by Dury's Lifetime Warranty. WE
...Click for more info
Seller: DURY'S GUN SHOP
Area Code: 210
$8999.99
Benchrest History! A McMillan custom built sleeved XP-100 in 222.5. Features a really nice long black anodized sleeve with an highly accurized XP-100 glued inside. The sleeved action is bo
...Click for more info
Seller: 20 Titan
Area Code: 330
$1475 and $100 shipping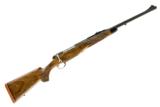 Seller: Steve Barnett Fine Guns
Area Code: 662
$6,500.00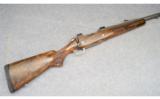 Seller: Cabelas Fort Worth
Area Code: 817
$4,999.99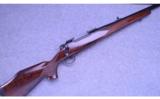 Synthetic stock shows a bit of hunting wear and barrel blue shows some wear at the muzzle brake. Bore is excellent. Built by G. McMillan & Co. of Phoenix, AZ. Complete with bases.
...Click for more info
Seller: Cabelas Wheeling
Area Code: 304
$2,299.99
G. MCMILLAN & CO. TALON SPORTER CUSTOM HEAVY .338WINMAG RIFLE OCT BARREL & SCHMIDT & BENDER SCOPE. Custom order deluxe wood grain vernier fiberglass stock with 13 lines per inch checkering so won't bi
...Click for more info
Seller: David Condon, Inc.
Area Code: 540
$5,500