Sorry! You're too late.
The G. McMillan 300 Win Mag GI# 100845475 has been sold.
Click
here
to see what else is available by Cabelas Hazelwood.
View other listings in this category....
McMillan Rifles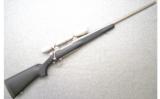 G. McMillan & Co. Talan .270 Winchester rifle with 24 inch stainless steel barrel, Leupold Vari-X II 3-9X40. The proprietary modified Mauser control round feed action is in excellent condition. Th
...Click for more info
Seller: Cabelas Mitchell
Area Code: 605
$1,699.99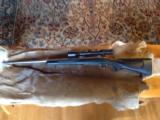 This is a G. McMillan & Co. "Talon" Sporter bolt action rifle chambered in .300 Winchester Magnum. I am the original owner, a hunter & not an FFL dealer, who ordered this sem
...Click for more info
Seller: Good Gun Guy
Area Code: 704
$1,799.00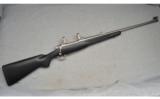 Seller: Cabelas Fort Worth
Area Code: 817
$2,299.99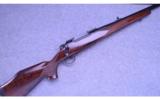 Synthetic stock shows a bit of hunting wear and barrel blue shows some wear at the muzzle brake. Bore is excellent. Built by G. McMillan & Co. of Phoenix, AZ. Complete with bases.
...Click for more info
Seller: Cabelas Wheeling
Area Code: 304
Was $1,958.88 Now $1,769.77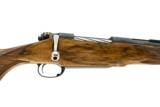 Seller: Steve Barnett Fine Guns
Area Code: 662
$6,500.00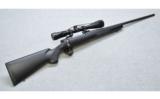 Seller: Cabelas Cheektowaga
Area Code: 716
Was $2,599.99 Now $2,470.88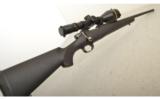 Seller: Cabelas Green Bay
Area Code: 920
Was $4999.99 Now $4049.77
Seller: Cabelas Acworth
Area Code: 470
Was $2,499.99 Now $2,399.88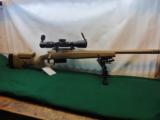 The TAC-308 is designed for urban tactical scenarios and is chambered in .308 Winchester with a medium heavy, match-grade stainless steel barrel. The McMillan tactical rifle stock features a spacer sy
...Click for more info
Seller: G2 Sporting Arms
Area Code: 858
$4350.00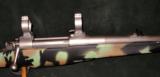 G. MC MILLAN & COMPANY INC, TALON SAFARI PRE 64 MODEL 70 TYPE ACTION, 416 WBY MAG, NP3 NICKEL & TEFLON FINISH, 3 POSITION SAFETY, 24" BBL WITH FACTORY MUZZLE BREAK & CAP, BBL BA
...Click for more info
Seller: Safari Outfitters Ltd.
Area Code: 845
$3,295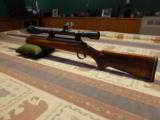 Benchrest History! A McMillan custom built sleeved XP-100 in 222.5. Features a really nice long black anodized sleeve with an highly accurized XP-100 glued inside. The sleeved action is bo
...Click for more info
Seller: 20 Titan
Area Code: 330
$1475 and $100 shipping