Sorry! You're too late.
The Eddystone US Model of 1917 Rifle .30-06 GI# 100774096 has been sold.
Click
here
to see what else is available by Cabelas La Vista.
View other listings in this category....
Military Rifles - Eddystone

EDDYSTONE U.S. MODEL OF 1917 IN .30-06 CAL., WITH 26" BARREL. COLOR PARKERIZED. CONDITION 85%. SERIAL NUMBER 435576. EDDYSTONE MODEL U.S. MODEL OF 1917, BRIGHT SHINY BORE WITH STRONG RIFLING, REM
...Click for more info
Seller: YANKEEARTIFACTS
Area Code: 508
$650.00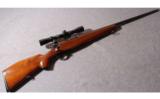 Seller: Cabelas Dundee
Area Code: 734
Was $599.88 Now $409.77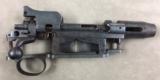 This is an original Eddystone Arsenal produced "Cutaway" 1917 receiver, with all original blue and parkerize finish. Receiver has a few handling marks from storage and sme light flecki
...Click for more info
Seller: Ocala Armory
Area Code: 352
$450.00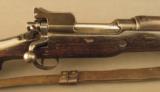 Serial #144422, .303 British, 26" barrel with an excellent, bright bore. This is an "ESA" marked rifle that has all "E" marked Eddystone parts and retains 80-85% of the original blue finish remaining
...Click for more info
Seller: Joe Salter
Area Code: 603
$895.00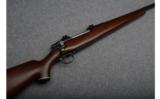 Seller: Cabelas Woodbury
Area Code: 612
Was $999.99 Now $899.77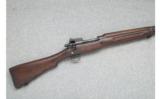 Used. Hebrew and Arabic markings on stock. "152" painted on stock, possible rack number. Gun is import marked.
...Click for more info
Seller: Cabelas Sun Prairie
Area Code: 608
$949.99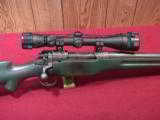 EDDYSTONE 1917 CUSTOM 240 GIBBS 26", 97% PARKERIZE FINISH, CAMO GREEN SPORTER STOCK, SIMMONS 4.5-14 40MM ATV SCOPE ON WEAVER MOUNTS, EXC. BORE
...Click for more info
Seller: WILDWOOD INC
Area Code: 207
$695.00
EDDYSTONE 1917 CUSTOM 30-06 IMPROVED, DRILLED FOR WEAVER MOUNTS AND A RECEIVER SIGHT, HAS BAND TYPE FRONT SIGHT, 95% BLUE, CUSTOM STOCK WITH ROOSEWOOD FORE END TIP AND GRIP CAP, SKIP LINE CHEC
...Click for more info
Seller: WILDWOOD INC
Area Code: 207
$650.00