Remington Rifles - 600 & 660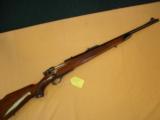 Seller: Gun Lady
Area Code: 610
$500.00

Remington - 660 - .308 Win caliber - Item Number: REM123015 Rifle type: Bolt Action Action: Bolt Action Barrel length: 20 Sights: Factory Sights Mounts: &
...Click for more info
Seller: Griffin & Howe
Area Code: 908
$775.00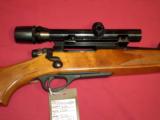 SOLD For sale, Remington 600 Mohawk, in .308 Win., Excellent condition, with Bushnell Scopechief IV, circa 1977. SOLD To see more of our inventory, visit deerhunter guns,com We accept MC, Visa and
...Click for more info
Seller: DEER HUNTER GUNS
Area Code: 727
599.00 SOLD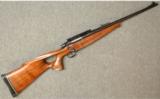 Seller: Cabelas Grandville
Area Code: 616
Was $2,199.99 NOW $1,889.88
I PROVIDE 7 DAY INSP. I CAN PROVIDE REFERENCES ON GUN SALES. PHONE 260 367 2633 CELL 260 243 0700
...Click for more info
Seller: Jerry
Area Code: 260
$1,495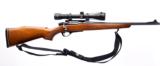 Remington Mohawk 600 .243 Win. Caliber Bolt Action Rifle with 18.5 in. Bbl. & Simmons 3-9X40 Scope The Mohawk 600, produced from 1972-79 was the successor to the Model 600. As a hunting rifle,
...Click for more info
Seller: Artemis Outfitters
Area Code: 302
$795.00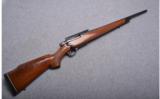 Seller: Cabelas Rogers AR
Area Code: 479
$999.99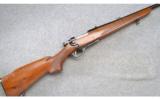 Wood shows wear and thinning finish on the edges.Blue shows a bit of wear at the at the muzzle edge annd at the bolt handle. Bore is excellent. Rear sight has been removed.
...Click for more info
Seller: Cabelas Wheeling
Area Code: 304
$899.99
VERY HARD TO FIND. I PROVIDE 7 DAY INSP. I CAN PROVIDE REFERENCES ON GUN SALES. PHONE 260 367 2633 CELL 260 243 0700
...Click for more info
Seller: Jerry
Area Code: 260
$1,750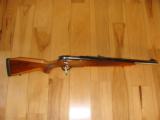 HAS FACTORY LAMINATED STOCK. I PROVIDE 7 DAY INSP. I CAN PROVIDE REFERENCES ON GUN SALES. &nbsp
...Click for more info
Seller: Jerry
Area Code: 260
$2,250
Seller: Jerry
Area Code: 260
$1,350
ALL FACTORY ORIGINAL. I PROVIDE 7 DAY INSP. I CAN PROVIDE REFERENCES ON GUN SALES. PHONE 260 367 2633 CELL 260 243 0700
...Click for more info
Seller: Jerry
Area Code: 260
$1,750