Remington Rifles - R-15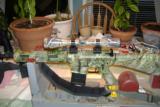 Nice Remington VTR Predator AR-15 223/5.56 With Nikon 3/9 scope. Gun is in excellent shape, (see Photos). shot very little. $895 + 30 Shipping and Insurance. Will trade for gold & silver.
...Click for more info
Seller: Nevada44
Area Code: 775
$895
Seller: Cabelas Woodbury
Area Code: 612
$899.99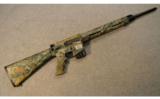 This is a pre-owned Remington R-15 XHR Hunter in .30 Remington with a 22" fluted barrel. This rifle features a standard gas impingement operation, a receiver length Picatinny rail, a 4 shot deta
...Click for more info
Seller: Cabelas Glendale
Area Code: 623
$899.99
Seller: Dons Firearms Inc.
Area Code: 361
$875.00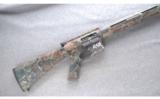 Seller: Cabelas Sidney
Area Code: 308
Was $999.99, Now $959.99
Seller: Cabelas Tualatin
Area Code: 503
$934.99

New in box Remington R-15 in .30 Remington. SCOPE NOT INCLUDED. KEY FEATURES: New semi-automatic AR-15-style rifle developed with the predator hunter in mind Free-floating button-rifled 0.680&quo
...Click for more info
Seller: Halifax Supply
Area Code: 386
$1,499.99

New in box Remington R15 Varmint Tactical Hunter Rifle 60100, 30 Remington AR, 22 in, Realtree All Purpose HD Stock, Matte Blue Finish. REMINGTON ARMS CO GUNS Model R15 VTR Hunter Remington 4 + 1
...Click for more info
Seller: Halifax Supply
Area Code: 386
$1,499.99
JUST IN A NEW 1ST SHIPMENT OF REMINGTON R-15 PRDEDATOR CARBINE 223 IN MO BRUSH CAMO SKU 60018 GUNS ARE NEW IN BOXES CALL TO ORDER AT 401 738 1889
...Click for more info
Seller: D&L HUNTING
Area Code: 401
$1,139.99