Sorry! You're too late.
The "Rock Island Arsenal 1903 30-06 SPRG (R19140) GI# 100656672 has been sold.
Click
here
to see what else is available by Collectors Firearms.
View other listings in this category....
Rock Island Armory Rifles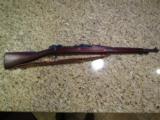 Rock Island Arsenal Manufactured Model 1903 serial number 233165 placing date of manufacture in 1913. Barrel marked "R.I.A. 1913" as well as Cartouche. Overall condition is excellent with 90
...Click for more info
Seller: Winchester Way
Area Code: 760
$4,000.00

U.S. Fencing Rifle. Scabbard is Rock Island Arsenal marked and dated 1914. Very good overall condition. A seldom seen fencing rifle.
...Click for more info
Seller: Collectors Firearms
Area Code: 713
$895.00

Rock Island Arsenal Model 1903 .30-06 Bolt Action Rifle. 24" Barrel Length. Manufactured Post 1920. Very
...Click for more info
Seller: Artemis Outfitters
Area Code: 302
$950.00

Rock Island Arsenal 1903 30-06 SPRG caliber rifle. Excellent Springfield 1903 rifle NRA Marked. 95% + original finish. Excellent wood with nice sharp 1913 dated cartouche. Barrel also dated 1913. Nice
...Click for more info
Seller: Collectors Firearms
Area Code: 713
5,500.00

NEW API AK-22 .22 Long Rifle 18.25 Inch Barrel Blue Finish Wood Stock Pistol Grip Front and Rear Sights Included 10 Round 51121 AK-22 Semi-auto rifle. Wood stock, forearm and pistol grip. W
...Click for more info
Seller: DOMINIONOUTDOORS
Area Code: 540
$169.99

Rock Island Model 1903 .30-06 caliber rifle. Early, 1904 dated U.S. Military rifle. Arsenal refurbished at some point. Wood is good with rack #. Bore has strong rifling. Good-very good overall conditi
...Click for more info
Seller: Collectors Firearms
Area Code: 713
1,895.00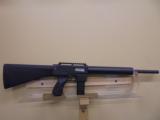 NEW ROCK ISLAND MIG-22 22LR 16" BARREL BLACK 15 RND MAG PRICE REFLECTS PAYMENT BY MONEY ORDER / CASHIERS CHECK. A 3% PREMIUM IS ADDED FOR CREDIT CARDS ****PLEASE CALL I
...Click for more info
Seller: DOMINIONOUTDOORS
Area Code: 540
$249.99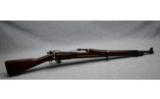 Seller: Cabelas Noblesville
Area Code: 317
WAS $ 3,300.66 NOW $ 2,809.66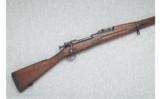 Seller: Cabelas Sun Prairie
Area Code: 608
Was: $1249.99 Now: $1129.88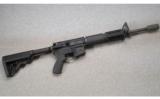 Seller: Cabelas Dundee
Area Code: 734
$989.99
Standard Manufacturing Company- Thompson Model 1922, .22 Long Rifle, Semi Automatic Rifle, 16.4" barrel, walnut stock and grips, 1/2 size frame, the gun is completely machined out of aircraft gr
...Click for more info
Seller: Connecticut Shotgun
Area Code: 860
$1,299.00