Sorry! You're too late.
The Military Ross Rifle .303 GI# 100650917 has been sold.
Click
here
to see what else is available by j reed collectable firearms inc..
View other listings in this category....
Featured Gun Classifieds Ross Rifles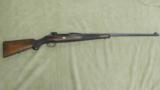 Ross Straight Pull in 280 Ross(7mm) caliber. Rifle has a 26 inch barrel. cross bolted stock, diamond inlay on stock on both sides at about center of action, aperture rear sight, blade and bead f
...Click for more info
Seller: OnMark USA
Area Code: 336
$1,175.00
Ross Rifles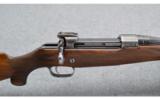 Seller: Cabelas Farmington
Area Code: 801
$799.99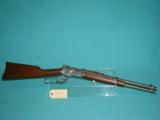 Rossi M92 in 45Colt, 16" round barrel,stainless finish,wood stocks. Rifle is used with no box. Stocks have some scuffs and scratches, overall in good condition *No extra fees, You only pay
...Click for more info
Seller: Legendary Guns
Area Code: 602
$450.00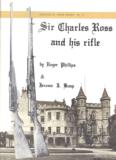 The identification of all of the models of the Ross rifle that were made from 1897 until the end of World War I are presented including details on the manufacture and development of this extremely acc
...Click for more info
Seller: Joe Salter
Area Code: 603
$12.95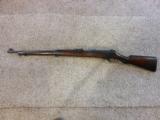 Quality Consignments Wanted! This is the Canadian Ross straight pull rifle. The serial number is 4907. The stock has many unit marks and property stamps on it. The bore is bright and clean. The action
...Click for more info
Seller: HLV Fine Guns
Area Code: 928
$1000.00

Ross Rifle, M-10, .303 British, 26" bbl, no sights, "PH" and "2335" stamped in right side of both receiver and barrel, checkered wood stock, and White Line recoil pad.
...Click for more info
Seller: Sprague's Sports Inc.
Area Code: 800
$349.00

Serial #1250, .303 British, 25" barrel with a very good plus, bright bore that has some mild freckling within the grooves. This is an import marked Ross sporter which has the Harris controlled-feed m
...Click for more info
Seller: Joe Salter
Area Code: 603
$695.00

Serial #7691, .280 Ross, 26" barrel with a good bore with worn rifling. This is a nice rifle that retains 70-75% of the original blue that has silvered lightly along the raised edges, projections, an
...Click for more info
Seller: Joe Salter
Area Code: 603
$795.00

New in box Rossi .223 Blk/Synthetic YOUTH. Model: R223YBS Status: Available Construction: Steel Caliber: 223 Rem Capacity: Single Shot Barrel Length: 22" Action: Break Open Finish: Blue UPC: 6-62
...Click for more info
Seller: Halifax Supply
Area Code: 386
$219.99