Sorry! You're too late.
The Rossi Wizard in 30-06 GI# 100328748 has been sold.
Click
here
to see what else is available by Halifax Supply.
View other listings in this category....
Rossi Rifles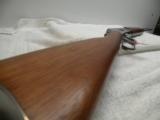 ROSSI R92 44MAG, 20" 10 RD (FREE LAYAWAY) Rossi Model R92 # R92-55011, 44MAG., STAINLESS STEEL, Hardwood Stock, 10 Round, WE OFFER FREE LAYAWAY OAKLAND GUN , 189 CR 175, Oakland, Arkansas 726
...Click for more info
Seller: nasp63
Area Code: 870
$598.95 + $35.00 S&H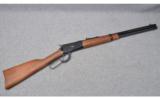 Seller: Cabelas West Chester
Area Code: 513
$549.99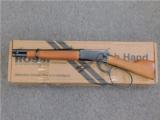 This is a USED Firearm. There are only light signs of wear. Rust spots can be seen on the end of the barrel. Overall, this Rossi is in extremely nice shape. The pictures best represent the condi
...Click for more info
Seller: Elk County Ammo and Arms
Area Code: 814
$349.99
NEW Rossi 92 Round BBL Lever Action Rifle R92-55008, 44 Remington Mag, 16 in, Walnut Stock, Blue Finish, 8 Rds ****PLEASE CALL IN THE WITH THE SELLER'S INVENTORY NUMBER IF INQU
...Click for more info
Seller: DOMINIONOUTDOORS
Area Code: 540
$519.99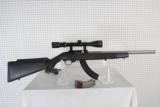 Ruger 1022 with Green Mountian Stainless Bull Barrel. Barrel is 18". Customized bolt handle. Two mags included as shown - Butler Creek 25 and Ramline 20. Scope and mounts included. Shipping is $5
...Click for more info
Seller: A-Coin and Stamp Gallery Inc
Area Code: 407
$440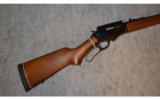 Seller: Cabelas Louisville
Area Code: 502
$579.99

Rossi 2022 Combo Gun This is a great package for all ages. The Rossi 2022 is a single shot .22LR rifle and a 20ga shotgun. So when you purchase this you will get one receiver and two barrels. Great
...Click for more info
Seller: StarQuest Shooters Supply
Area Code: 302
$199.95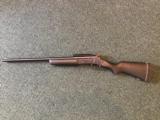 Rossi, .243 Win, Mdl S2022243YMP, Made in Brazil, single shot, black synthetic fiberglass stock, sling swivels, black recoil pad, front sight, 24" barrel, 3 barrels - 22, 20ga and 243 W
...Click for more info
Seller: John
Area Code: 941
$325.00

Rossi 92 .45 Colt caliber rifle. Saddle ring carbine cowboy action rifle with 20" barrel, blue finish, and Bushnell Trophy dot sight. New.
...Click for more info
Seller: Collectors Firearms
Area Code: 713
$729.95

Seller: Collectors Firearms
Area Code: 713
$579.95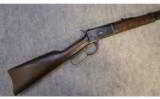 Seller: Cabelas Louisville
Area Code: 502
$829.99

New in box Rossi Rifle .243 Blue/Synthetic with a 23" barrel. FULL SIZE SINGLE SHOT RIFLE WITH MONTE CARLO STOCK. Model: R243MBS Status: Available Construction: Steel Caliber: 243 Win Capacity: S
...Click for more info
Seller: Halifax Supply
Area Code: 386
$269.99

New in box Rossi .243 Blk/Synthetic YOUTH. Model: R243YBS Status: Available Construction: Steel Caliber: 243 Rem Capacity: Single Shot Barrel Length: 22" Action: Break Open Finish: Blue Grips Sto
...Click for more info
Seller: Halifax Supply
Area Code: 386
$299.99

New in box ROSSI S20223RBS 223/20 28 BL SYN. Two interchangeable barrels on one action. Rifle barrels are drilled and tapped and feature adjustable sights. Shotgun barrels feature bead front sight. Br
...Click for more info
Seller: Halifax Supply
Area Code: 386
$379.99