Featured Gun Classifieds Ruger Rifles - Carbine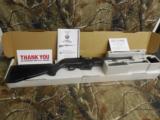 FACTORY NEW IN BOX CLICK ON PICTURES TO ENLARGE Ruger's PC Carbine rifle features interchangeable magazine wells for use of common Ruger and Glock magazines. Its Dead blow action features a cust
...Click for more info
Seller: AA GUNS & AMMO
Area Code: 770
$ 599.99 NEW IN BOX
Ruger Rifles - Carbine

NEW Ruger PC Carbine Takedown Rifle 19100, 9mm, 16.12", Synthetic Stock, Black Finish, 17 Rds MPN: 19100UPC: 736676191000 We also carry Bushnell, Nikon, Vortex, Leupold,
...Click for more info
Seller: DOMINIONOUTDOORS
Area Code: 540
$549.99
Seller: Cabelas Grandville
Area Code: 616
$899.99
Ruger 10-22 .22LR Semi Automatic Carbine. Very Good Condition In Box AVAILABLE FOR PURCHASE AT OUR ON-LINE STORE The Ruger 10/22 is a semi-automatic rimfire rifle chambered in .22 Long Rifle. It
...Click for more info
Seller: Custom Shop Inc
Area Code: 406
$248.95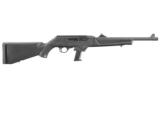 BRAND NEW IN THE BOX AND READY TO SHIP! BUY IT NOW!! Manufacturer: Sturm, Ruger & Co. Model: PC Carbine Autoloading Rifle SKU: 19100 Caliber: 9mm Luger Capacity: 17 Rounds
...Click for more info
Seller: Elk County Ammo and Arms
Area Code: 814
$649.99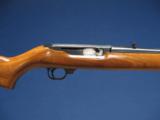 Seller: Crosnoe Guns
Area Code: 573
$775.00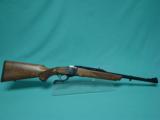 Ruger No1-S in 44Magnum, 20" barrel,checkered stock. Gun is brand new Lipseys limited edition. Brand New,Comes with scope rings. *No extra fees, You only pay for the cost of the item &
...Click for more info
Seller: Legendary Guns
Area Code: 602
$1549.00
Seller: bobsvintageguns
Area Code: 989
$995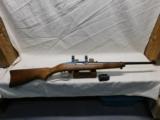 Ruger Model Ninety-Six,44 magnum,18-1\2" Barrel,Ruger Rings and Sights,Excellent Overall Condition,with only one minor ding on stock. Store hours Thur-Fri-10AM-8 PM Sat-9AM-12 PM All other t
...Click for more info
Seller: Long Shot Inc
Area Code: 570
$ 950.00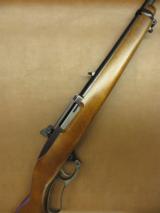 .44 Magnum clip fed lever action has 18 1/2 inch barrel with original rear sight, fiber optic front sight on riser, and a peep sight on the integral scope mounting base of receiver. Non checkered wood
...Click for more info
Seller: Bromley's Gun Shop
Area Code: 641
$849.00

Ruger 10/22 Carbine .22 LR caliber rifle. Early model with walnut stock. Excellent condition.
...Click for more info
Seller: Collectors Firearms
Area Code: 713
$395.00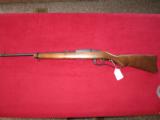 Seller: Rogers Firearms
Area Code: 229
$750.00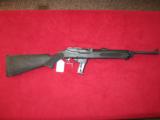 Seller: Rogers Firearms
Area Code: 229
$800.00