Sorry! You're too late.
The Ruger Mini-Thirty 7.62x39MM GI# 100916713 has been sold.
Click
here
to see what else is available by Cabelas Springfield.
View other listings in this category....
Ruger Rifles - Mini-30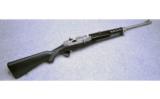 Very good condition overall with normal handling wear. Comes with factory box and 1 30 round magazine.
...Click for more info
Seller: Cabelas Christiana
Area Code: 302
$699.99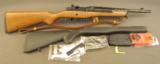 Serial #583-30174, .300 Blackout, 17" barrel with an excellent, bright bore. This is a handy little, Mini-14 based rifle that features tactical sights, a birdcage style flash-hider, and is chambered
...Click for more info
Seller: Joe Salter
Area Code: 603
$895.00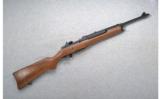 Seller: Cabelas Richfield
Area Code: 262
WAS 849.99 NOW 769.77

Available for purchase is this absolutely mint (previous owner's son says unfired) stainless Ruger Ranch rifle. Chambered in 7.62x39, this has a Vortex red dot sight mounted on it, also look
...Click for more info
Seller: The Firing Line
Area Code: 303
$749.99
BRAND NEW IN THE BOX AND READY TO SHIP! BUY IT NOW!! Manufacturer: Ruger Model: Mini Thirty Rifle SKU: 5806 Caliber: 7.62X39 Barrel Length: 18.5" Material: Stainless Steel
...Click for more info
Seller: Elk County Ammo and Arms
Area Code: 814
$829.99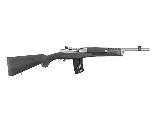 Brand new in the box, ready to ship. Buy it now! Precision on the Range, at the Ranch, on Patrol or in the Woods. For decades, Ruger Mini Thirty has been the choice for applications ranging f
...Click for more info
Seller: Elk County Ammo and Arms
Area Code: 814
$889.99

RUGER MINI THIRTY 7.62X39 SS 20-SHOT BLACK SYNTHETIC FEATURES -Caliber: 7.62X39 -16.12" cold hammer-forged barrel, matte stainless steel finish -1:10" twist -Blade front and adjust
...Click for more info
Seller: United Sportsmen's Company
Area Code: 815
$850.00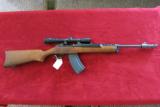 RUGER MINI THIRTY 7.62 X 39. 97% GUN, BLUE & WOOD. COMES WITH A BIRDCAGE FLASH HIDER & SIMMONS 3-9 X 32 SCOPE. CALL OR E-MAIL WITH QUESTIONS:
...Click for more info
Seller: Rogers Firearms
Area Code: 229
$800.00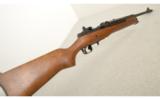 Seller: Cabelas Green Bay
Area Code: 920
$899.99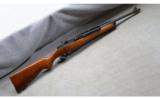 Seller: Cabelas Rogers
Area Code: 763
$799.99

Brand New In The Box, Ready To Ship!!! Precision on the Range, at the Ranch, on Patrol or in the Woods. For decades, Ruger® Mini Thirty® rifles have been the choice for applications ranging
...Click for more info
Seller: Elk County Ammo and Arms
Area Code: 814
$829.99