Sorry! You're too late.
The Ruger Model Ranch Rifle 7.62x39 GI# 100650614 has been sold.
Click
here
to see what else is available by Cabelas Richfield.
View other listings in this category....
Ruger Rifles - Mini-30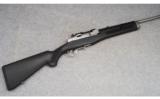 Seller: Cabelas Fort Worth
Area Code: 817
$799.99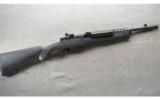 This is a new looking Ruger Mini-30 Ranch Rifle. The rifle has been fired a little but looks new. This fine rifle comes with 5 Mags and is ready for the field and range.
...Click for more info
Seller: Cabelas Owatonna
Area Code: 507
$799.99

Ruger Model MINI THIRTY, 7.62X39, #5854, 20 shot magazine, Synthetic Black stock, 1:10" twist, 6 grooves, 13" length of pull, Blade front sight, Adjustable rear sight, Blued finish, Alloy st
...Click for more info
Seller: nasp63
Area Code: 870
$869.95 + $40.00 S&H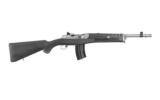 Brand new in the box, ready to ship. Buy it now! Precision on the Range, at the Ranch, on Patrol or in the Woods. For decades, Ruger Mini Thirty has been the choice for applications ranging from th
...Click for more info
Seller: Elk County Ammo and Arms
Area Code: 814
$889.99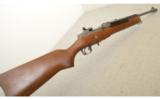 Seller: Cabelas Green Bay
Area Code: 920
$899.99
Seller: Cabelas Rapid City
Area Code: 605
$809.99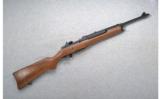 Seller: Cabelas Richfield
Area Code: 262
$849.99

Brand New In The Box, Ready To Ship!!! Precision on the Range, at the Ranch, on Patrol or in the Woods. For decades, Ruger® Mini Thirty® rifles have been the choice for applications ranging
...Click for more info
Seller: Elk County Ammo and Arms
Area Code: 814
$819.99