Sorry! You're too late.
The Ruger Model Ranch Rifle 7.62x39 GI# 100650614 has been sold.
Click
here
to see what else is available by Cabelas Richfield.
View other listings in this category....
Ruger Rifles - Mini-30

Ruger Mini Thirty, 7.62 X 39. It has a bushnell scope, sling, and a gun case ( nylon). There is also 1000 Rds of ammo included in the price.
...Click for more info
Seller: Gman-2
Area Code: 937
$850.00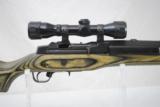 Here is a Ruger Mini 30 in 7.62 x 39. Attractive stock and excellent overall condition. Includes rings and scope. Barrel is 18 1/2". Weight is 8 LBS 1/4 OZ. Shipping is $50. Credit cards OK
...Click for more info
Seller: A-Coin and Stamp Gallery Inc
Area Code: 407
$750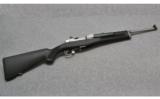 The Ruger Mini-Thirty is perfect for all sorts of tasks around a ranch or rural area. A polymer stock and the short length make for a handy and tough package.
...Click for more info
Seller: Cabelas Anchorage
Area Code: 907
$849.99

RUGER MINI THIRTY IN 762X39 CAL., WITH 18 1/2" BARREL. COLOR BLUE. CONDITION 98%+ LIKE NEW. SERIAL NUMBER 189-12895. RUGER MODEL MINI THIRTY, BRIGHT SHINY BORE, WOOD EXCELLENT, 98%+ FACTORY FINIS
...Click for more info
Seller: YANKEEARTIFACTS
Area Code: 508
$750.00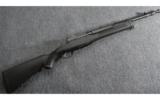 This is a new looking Ruger Mini-30 Ranch Rifle. The rifle has been fired a little but looks new.
...Click for more info
Seller: Cabelas Gainesville
Area Code: 571
$769.99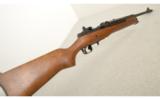 Seller: Cabelas Green Bay
Area Code: 920
$899.99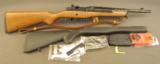 Serial #583-30174, .300 Blackout, 17" barrel with an excellent, bright bore. This is a handy little, Mini-14 based rifle that features tactical sights, a birdcage style flash-hider, and is chambered
...Click for more info
Seller: Joe Salter
Area Code: 603
$895.00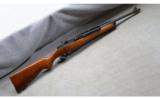 Seller: Cabelas Rogers
Area Code: 763
$799.99

Ruger Model MINI THIRTY, 7.62X39, #5854, 20 shot magazine, Synthetic Black stock, 1:10" twist, 6 grooves, 13" length of pull, Blade front sight, Adjustable rear sight, Blued finish, Alloy st
...Click for more info
Seller: nasp63
Area Code: 870
$869.95 + $40.00 S&H
Seller: Cabelas Rapid City
Area Code: 605
$809.99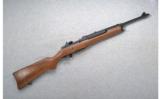 Seller: Cabelas Richfield
Area Code: 262
$849.99

Brand New In The Box, Ready To Ship!!! Precision on the Range, at the Ranch, on Patrol or in the Woods. For decades, Ruger® Mini Thirty® rifles have been the choice for applications ranging
...Click for more info
Seller: Elk County Ammo and Arms
Area Code: 814
$819.99