Sorry! You're too late.
The Sedgley Springfield .25 Roberts GI# 100267535 has been sold.
Click
here
to see what else is available by Willoughby McCabe & Co..
View other listings in this category....
Featured Gun Classifieds Sedgley Rifles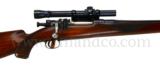 Sedgley 1903 30-06. The action is clean with factory blue, this is the era when Sedgley ran the bolt close to the action with a groove in the stock and placed the serial number in the rear of the bolt
...Click for more info
Seller: Willoughby McCabe & Co.
Area Code: 469
$1,650.00
Sedgley Rifles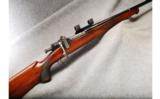 Seller: Cabelas Chesterfield
Area Code: 586
$1,649.99
SEDGLEY Baby Hammerless Caliber: .22 SHORT Condition: USED Metal Condition: USED Wood Condition: USED Bore Condition: USED Finish: USED Book # : 15071 Price: $399.95 THE PRICE OF THIS P
...Click for more info
Seller: StarQuest Shooters Supply
Area Code: 302
$399.95

R. F. Sedgley 1903 Sporter. 30-06 Rifle. Excellent Condition AVAILABLE FOR SALE AT OUR ON-LINE STORE Reginald F. Sedgley started in the firearms industry back in 1897. He became the owner of the
...Click for more info
Seller: Custom Shop Inc
Area Code: 406
$1995.95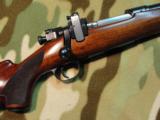 A particularly attractive Sedgley Springfield, with some unique features. Note the unusual checkering pattern, front sight base, handsome wood grain. Stock channel and key metal components marked with
...Click for more info
Seller: Bell And Corbett Outfitters
Area Code: 510
$2,750.00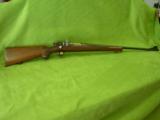 30-06, serial number 679XXX. Standard grade Sedgley sporter. Classic pre-war pattern. 3 panel cut checkering. Triangle behind tang has typical chip missing, 3/8" x 1/2&quo
...Click for more info
Seller: Pintos
Area Code: 425
$1895.00

Sedgley Springfield 1903 Sporter Rifle .30-06 caliber 24" barrel Pre war style Black Sheep butt pad Sling swivels Period correct leather sling Nice grained walnut wood stock
...Click for more info
Seller: Elephant & Castle Fine Arms
Area Code: 417
$1,795.00

Sedgley - 03 - 7mm Mauser caliber - Item Number: SED644373 Rifle type: Bolt Action Action: Bolt Action Barrel length: 22 Sights: Lyman 48 Peep Rear / Ramp Post Fr
...Click for more info
Seller: Griffin & Howe
Area Code: 973
$3900.00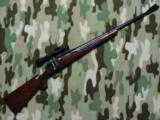 This is really an exceptional package...one of those rifles that gets us excited, and makes us glad to be in this business. The Griffin and Howe mount was likely factory installed: below the wood, fin
...Click for more info
Seller: Bell And Corbett Outfitters
Area Code: 510
$3,500.00