Sorry! You're too late.
The Classic Doubles 201 20ga NIB! GI# 100922494 has been sold.
Click
here
to see what else is available by Perry County Firearms .
View other listings in this category....
Classic Doubles Shotguns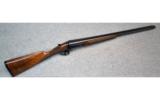 Made in Japan, originally made for Winchester, selling as Classic Doubles after 1987 (no Winchester markings). Excellent condition overall, with jeweled water table, and nice engraving on metal.
...Click for more info
Seller: Cabelas Christiana
Area Code: 302
$2,299.99

Classic Doubles presents the 201E Field. Wonderful checkering on both wrist and forearm. Double bead sights and single select trigger. 26" barrels with great bluing. Factory case.
...Click for more info
Seller: Bass Pro Shops Springfield
Area Code: 417
$2,999.99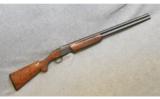 Seller: Cabelas Kansas City
Area Code: 913
$1,399.99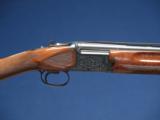 Classic Doubles 101 Field 20ga. 25.5 inch barrels. 4 screw chokes. Double beads. Straight grip. S.S.T. Automatic ejectors. 14 5/8 LOP. 98% in box with papers.
...Click for more info
Seller: Crosnoe Guns
Area Code: 573
$2,895.00

A very dynamic light and lively pointable bird gun from France. Sidelock self opener with ejectors. Easy to carry and shoot Ready to go a field.
...Click for more info
Seller: OldDominionClassicDoubles
Area Code: 757
$3,900.00
Seller: Cabelas Hazelwood
Area Code: 314
$1,349.99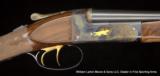 ITHACA CLASSIC DOUBLES Model 6E SXS 28ga & .410 ga multi gauge two barrel set ID #4662 Make ITHACA CLASSIC DOUBLES Mo
...Click for more info
Seller: William Larkin Moore & Sons
Area Code: 480
$19,000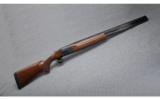 Seller: Cabelas East Hartford
Area Code: 860
Was: $4,499.99 Now: $4,059.88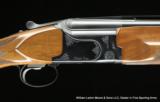 CLASSIC DOUBLES Classic Single Barrel Trap O/U 12 GA ID #4276 MakeCLASSIC DOUBLES Model DescriptionClassic Single Barrel Trap TypeO/U Gauge12 GA Price$1,600.00 Serial #CT2-551 CountryAm
...Click for more info
Seller: William Larkin Moore & Sons
Area Code: 480
$1,600.00
Classic Doubles 101 Field 20ga 26" barrel Maker: Classic Doubles Model: 101 Style: Shotgun Action: Over and Under Gauge/Caliber: 20ga Engraving: scroll Barrel Length:
...Click for more info
Seller: Kevin's of Thomasville
Area Code: 229
$3,995.00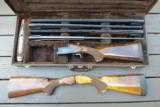 4 Barrel skeet with case. 27 1/2: barrels. Factory porting on 12 and 20 gauges. Factory lengthened forcing cones. Factory adjustable trigger. Factory left hand and right hand stocks. Identical gun to
...Click for more info
Seller: Paul G
Area Code: 740
5,000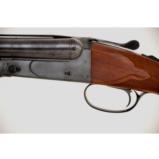 Seller: Kevin's of Thomasville
Area Code: 229
$14,995.00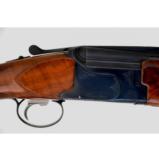 Seller: Kevin's of Thomasville
Area Code: 229
$2,800.00
Seller: Kevin's of Thomasville
Area Code: 229
$7,500.00