Sig Arms Rifles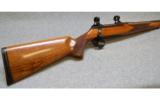 Seller: Cabelas Fort Oglethorpe
Area Code: 706
$1,099.99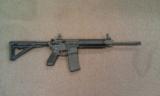 Sig Sauer 516 Patrol 5.56 16" free floating barrel with muzzle break, free floating quad picatinny rail, 3 position gas valve... 98% w/bx Add 3% for C/C
...Click for more info
Seller: Sprague's Sports Inc.
Area Code: 180
$1,399.00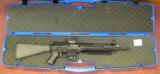 SIG SAUER model SCM in .223 CAL., with 16" barrel. Color BLACK. THIS FIREARM IS IN AS NEW CONDITION, FACTORY HARD CASE, ADJUSTABLE FRONT SIGHT WITH FOLDING REAR SIGHT, COMES WITH A SIGTAC HOLOGRA
...Click for more info
Seller: YANKEEARTIFACTS
Area Code: 508
$925.00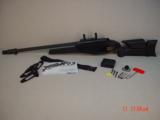 APPEARS TO BE NEW IN THE BOX & UNFIRED! SIG ARMS TACTICAL BOLT ACTION RIFLE ... 308 Win caliber ... 24 1/2" fluted heavy barrel with muzzlebrake ... weight 11 lbs 10 oz ... adjustable LOP ..
...Click for more info
Seller: James Wayne Firearms
Area Code: 361
$5,500.00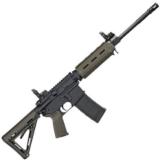 New in box SIG SAUER SIGM400 ENHANCED 300 AAC BLACKOUT. SIRM400300ECPOD PRODUCT DETAILS FAMILY:SIGM400 Series MODEL:SIGM400 Enhanced TYPE:Rifle ACTION:Semi-Auto FINISH:Black STOCK/FRAME:Collapsible /
...Click for more info
Seller: Halifax Supply
Area Code: 386
$1,499.99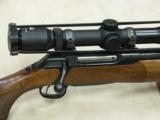 SigArms Sauer 202 Varminter Rifle .25-06 caliber 26" heavy fluted barrel Bolt action centerfire Two piece Turkish walnut stock with a flush integral adjustable cheek piece
...Click for more info
Seller: Elephant & Castle Fine Arms
Area Code: 417
$3,495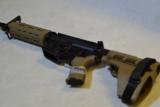 Our new SB15 Stabilizing Brace will give you improved accuracy and reduced recoil when shooting an AR-pistol with buffer tube. The unique design uses the forearm to provide a natural and comfortable r
...Click for more info
Seller: Kevin's of Tallahassee
Area Code: 850
$1,369.99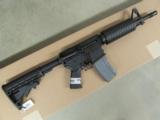 Brand New in the Box! Ready to Ship! Buy It Now!! Requires a Class 3 Firearms License!! Limited space shouldn't limit performance. These rifles provide the power of a full-size SIG rif
...Click for more info
Seller: Elk County Ammo and Arms
Area Code: 814
$1,299.99

Sigarms SG 550-1SP .223 Rem caliber rifle. Very rare Pre-ban Swiss rifle in excellent condition. With side folding stock, 20"" barrel, Dioptic sights, 1-20 round magazine and all matching numbers.
...Click for more info
Seller: Collectors Firearms
Area Code: 713
12,950.00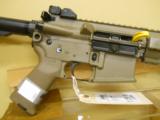 NEW SIG 516 GEN 2 SEMI AUTO RIFLE. 5.56 CALIBER. 16" BARREL. QUAD RAIL. FLIP UP SIGHTS. PRICE REFLECTS PAYMENT BY MONEY ORDER / CASHIERS CHECK. A 3% PREMIUM IS ADDED FOR CREDIT CARDS. &n
...Click for more info
Seller: DOMINIONOUTDOORS
Area Code: 540
$1,599.99