Featured Gun Classifieds Sig Arms Rifles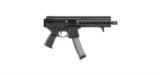 SIG SAUER MPX™ PISTOL (GEN2) - 9MM - NO STOCK, SIGHTS or SLING. •Short-Stroke piston system w/Auto-regulating gas valve •Fully closed & locked rotating bolt system •
...Click for more info
Seller: Patriots Ammo - Arms LLC
Area Code: 586
$1,599.99
Sig Arms Rifles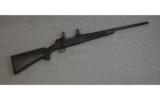 Seller: Cabelas Oklahoma City
Area Code: 405
$629.99

Sig Sauer MCX .223rem / 5.56 not .300blk NEW IN BOX. Description: FAMILY:MCX Series MODEL: MCX CARBINE TYPE:Rifle ACTION:Semi-Auto FINISH:Black STOCK/FRAME:Collapsible / Foldi
...Click for more info
Seller: DENVER GUN ROOM
Area Code: 303
$1895.00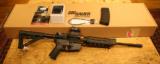 Sig Sauer M400 Enhanced Carbine semi-auto rifle in 5.56NATO/.223Rem. 16" barrel. Magpul furniture. Sig Romeo 5 red dot sight installed, 1x20mm, 2MOA dot. MOTAC motion activated illumination. Wate
...Click for more info
Seller: Silver Creek Outfitters
Area Code: 208
$1,099.00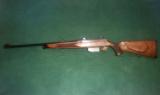 For sale is this Sauer 200 Bolt Action Rifle in .270 Win. The rifle has a 23 1/2" barrel. The LOP is 14 3/8". The overall length is 44 ¼". The top of the action is mounted with
...Click for more info
Seller: Zadeh
Area Code: 310
1450 FREE SHIPPING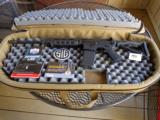 Free Layaway Sig Sauer M400 Enhanced 5.56 NATO Factory Tan Carry Case New Shipping: $40.00 Best Offer!
...Click for more info
Seller: Lone Wolf Guns
Area Code: 865
$1095.00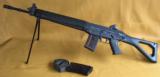 #10181. Unfired Pre ban SIG 550-2SP 5.6mm A rare , unfired since factory testing SIG 550. Early gun with the small magazine well and the green finish ( most of them came in the SIG gray).
...Click for more info
Seller: J. J. PERODEAU Gunmaker
Area Code: 580
$10,900.00

Sig Sauer Model 516 PATROL, 5.56NATO, 16" barrel,1-30 Round Magazine, Flip-up adjustable sights, MIL-SPEC trigger, WE OFFER FREE LAYAWAY oaklandguns OAKLAND GUN , 189 CR 175, Oakland Arkansa
...Click for more info
Seller: nasp63
Area Code: 870
$1637.95 + $40.00 S&H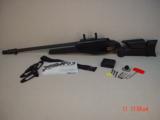 APPEARS TO BE NEW IN THE BOX & UNFIRED! SIG ARMS TACTICAL BOLT ACTION RIFLE ... 308 Win caliber ... 24 1/2" fluted heavy barrel with muzzlebrake ... weight 11 lbs 10 oz ... adjustable LOP ..
...Click for more info
Seller: James Wayne Firearms
Area Code: 361
$5,500.00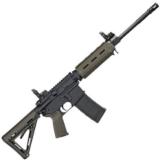 New in box SIG SAUER SIGM400 ENHANCED 300 AAC BLACKOUT. SIRM400300ECPOD PRODUCT DETAILS FAMILY:SIGM400 Series MODEL:SIGM400 Enhanced TYPE:Rifle ACTION:Semi-Auto FINISH:Black STOCK/FRAME:Collapsible /
...Click for more info
Seller: Halifax Supply
Area Code: 386
$1,499.99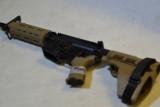 Our new SB15 Stabilizing Brace will give you improved accuracy and reduced recoil when shooting an AR-pistol with buffer tube. The unique design uses the forearm to provide a natural and comfortable r
...Click for more info
Seller: Kevin's of Tallahassee
Area Code: 850
$1,249.99