Featured Gun Classifieds Springfield Rifles - M2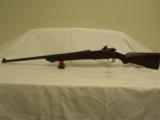 This lovely M2 was MFG: in July 1937, it has a beautiful wood stock with a peep site. Weighing in at only 9lb5oz with a 13" L.O.P. what would be a better gun to get someone started in the love o
...Click for more info
Seller: Gun Sport Ltd.
Area Code: 432
$2095.00
Springfield Rifles - M2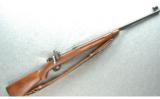 Seller: Cabelas La Vista
Area Code: 402
$1529.99

Springfield Armory M1922 M2 Trainer Rifle .22 lr caliber 24" barrel with SA, flaming bomb and 12-35 barrel markings/date Very nice walnut stock with proper S.A. and P cartouches Sling s
...Click for more info
Seller: Elephant & Castle Fine Arms
Area Code: 417
$1,895.00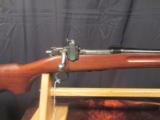 Springfield Model 1922 M1 Caliber 22 L.R. Wood and metal have been refinished, Faint SA Proof on Wood. Original Mark 1 and not converted to Mark 2. Wood missing Front Barrel Band and Butt
...Click for more info
Seller: MAX T. FRANCE
Area Code: 716
$895.00

Springfield Armory, M2, .22LR, 24" barrel, good bore with bright shine and strong rifling, Lyman adjustable rear peep sight, wood and metal in very good condition. Cartouche on stock, proof mark
...Click for more info
Seller: Sprague's Sports Inc.
Area Code: 800
$1,799.00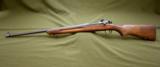 This rifle is serial numbered consecutively with Guns International #: 100448153 Springfield Armory US M2 22lr ... 24" barrell ... LOP 13 1/8" over 1/8" plate ... 43
...Click for more info
Seller: James Wayne Firearms
Area Code: 361
$1,995.00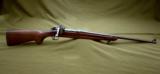 This rifle is serial numbered consecutively with Guns International #: 100448156 Springfield Armory US M2 22lr ... 24" barrell ... LOP 13 1/8" over 1/8" plate ... 43 3/
...Click for more info
Seller: James Wayne Firearms
Area Code: 361
$1,995.00