Sorry! You're too late.
The Stag Arms Model Stag-15 5.56 NATO With Case GI# 100679748 has been sold.
Click
here
to see what else is available by Cabelas Owatonna.
View other listings in this category....
Stag Arms Rifles
AR Platform Rifle from A Known Manufacturer in Great Shape in an Interesting Caliber. Add Optics And Start Creating Shooting Memories
...Click for more info
Seller: Cabelas Thornton
Area Code: 303
$749.99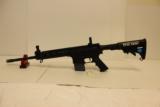 Stag Arms Stag-15/M4 5.56x45m/m (.223 Remington), 17 3/4" BBl with muzzle break, 6LB 12OZ, 10 1/4"-13 1/3" LOP
...Click for more info
Seller: Gun Sport Ltd.
Area Code: 432
$1,295.00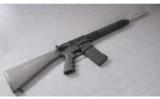 Seller: Cabelas Billings
Area Code: 406
$799.99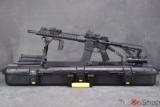 We've added to this Stag Arms Left Handed AR-15 all the whistles and bells, including a Free Float Diamondhead Rail, complete with Magpul stock, and pistol grip. Building on thet theme, we'v
...Click for more info
Seller: TacOpShop
Area Code: 801
$1,495.00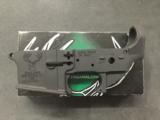 Stag AR lower "2nd Amendment"... $119.95 plus $20.00 shipping. Add 4% for credit card payments.
...Click for more info
Seller: Traders Gun Store
Area Code: 864
$119.95

Stag Arms Model 2TL Left Handed 5.56mm Semi-Automatic Rifle. 16" Barrel Length. Case Included. Very Good Condition. Call or email for additional information, photographs or to purchase
...Click for more info
Seller: Artemis Outfitters
Area Code: 302
$695.00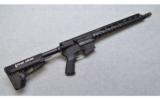 Seller: Cabelas Hazelwood
Area Code: 314
WAS $899.99 NOW $729.88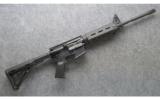 Seller: Cabelas Sidney
Area Code: 308
WAS $999.99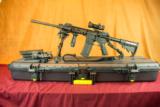 Stag Arms was founded with the goal to manufacture reliable, 100% American made, competitively priced mil-spec ARs, quickly becoming a market leader and one of the largest firearms manufacturers in
...Click for more info
Seller: TacOpShop
Area Code: 801
$1,485.00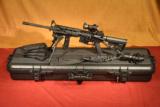 The Stag Arms Model 2 has a 16" chrome-lined 4140 steel government profile barrel with manganese phosphate coating. The upper receiver is forged mil-spec 7075 T6 aluminum with type-3 hardcoat
...Click for more info
Seller: TacOpShop
Area Code: 801
$1,485.00