Survival & Camping Rifles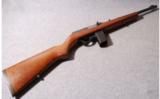 Seller: Cabelas Rapid City
Area Code: 605
$799.99

Marlin 45 Camp Carbine .45 ACP caliber rifle. Popular semi-automatic carbine with Weaver scope in excellent condition.
...Click for more info
Seller: Collectors Firearms
Area Code: 713
$895.00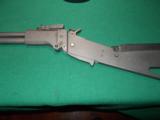 16 1/2" bbl., adj. rear sights, folder style rifle upon release, storage compartment for extra 41o & 22H ammo, looks close to new!
...Click for more info
Seller: Charlie Hancock
Area Code: 731
$799.00

Marlin Model 70P Papoose Survival Rifle .22 lr caliber Takedown survival rifle Nice semi-auto action 10 round drop magazine Great overall condition 16 1/2" barrel
...Click for more info
Seller: Elephant & Castle Fine Arms
Area Code: 417
$295.00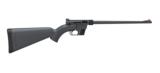 Brand new in the box, buy it now!! Since 1959 the venerable AR-7 has been the choice of U.S. Air Force pilots who need a small-caliber rifle they can count on should they have to punch out ov
...Click for more info
Seller: Elk County Ammo and Arms
Area Code: 814
$279.99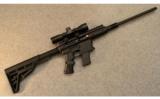 Seller: Cabelas Glendale
Area Code: 623
$699.99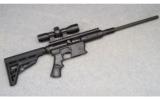 Seller: Cabelas Fort Worth
Area Code: 817
$829.99

CHARTER ARMS AR-7 EXPLORER IN .22 CAL., WITH 16" BARREL. COLOR BLACK. CONDITION 98%+ LIKE NEW. SERIAL NUMBER AO83278. CHARTER ARMS MODEL AR-7 EXPLORER, COMES WITH ONE FACTORY TEN ROUND MAGAZINE,
...Click for more info
Seller: YANKEEARTIFACTS
Area Code: 508
$275.00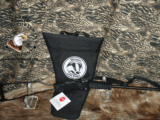 You are looking at a brand new Chiappa Firearms Single Shot .22LR This Little Badger is the perfect gun for the beginner shooter, or if you want something easy to carry around. Single barrel fold
...Click for more info
Seller: United Sportsmen's Company
Area Code: 815
$219.00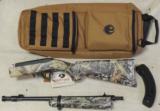 Ruger 10/22 Takedown 50th Anniversary Rifle .22 lr caliber 50th Anniversary edition 1964-2014 (on receiver & behind charging handle) 18.5" barrel Brand new unfired Limited quantit
...Click for more info
Seller: Elephant & Castle Fine Arms
Area Code: 417
$449.00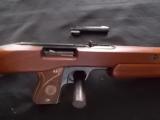 Rifle carbine has 16 1/2" bbl. with hood, adj. elevator rear, under bbl. cocking plunger, 10 shot pistol grip button release, straight walnut stock, original buttplate, 4" pistol bbl. for ha
...Click for more info
Seller: Charlie Hancock
Area Code: 731
799 delivered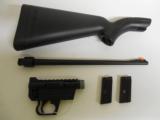 FACTORY NEW IN BOX CLICK ON PICTURE TO ENLARGE Henry H002B U.S Survival AR-7 Semi-Auto 22 LR 16.5" 8+1 Syn Stk Teflon Black The Henry U.S. Survi
...Click for more info
Seller: A.A. GUNS & AMMO BKLYNBOY
Area Code: 770
$ 242.99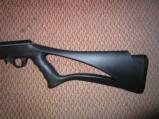 you are currently on a Mossberg Plinkster 802 in .22 LR. This rifle comes with a black pistol grip stock and fully adjustable rear sight. it has a barrel length of 17 inches and a 14.5 inch leng
...Click for more info
Seller: United Sportsmen's Company
Area Code: 815
$189.00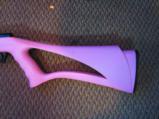 you are currently on a Mossberg Plinkster 802 in .22 LR. This rifle comes with a pink pistol grip stock and fully adjustable rear sight. it has a barrel length of 17 inches and a 14.5 inch length
...Click for more info
Seller: United Sportsmen's Company
Area Code: 815
$189.00