Sorry! You're too late.
The Volquartsen Classic Stainless in .22 LR w/ Nikon 3-9 GI# 100860065 has been sold.
Click
here
to see what else is available by barrybrowning.
View other listings in this category....
Featured Gun Classifieds Volquartsen Rifles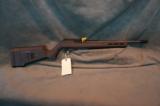 Volquartsen VM-22 22LR 16 1/2" carbon fiber barrel,compensator, Magpul stock,new in the box! We buy,sell and trade new and used firearms.This is our 40th year in business.Firearms will need to
...Click for more info
Seller: First Stop Gun
Area Code: 605
$1,189.00
Volquartsen Rifles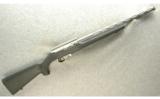 Seller: Cabelas La Vista
Area Code: 402
$1249.99

Volquartsen Classic SS .22 WMR caliber rifle. Classic model with stainless steel heavy barrel. Magnum semi-auto, with Bell & Carlson stock in excellent condition.
...Click for more info
Seller: Collectors Firearms
Area Code: 713
1,495.00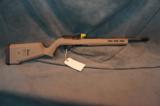 Volquartsen VM-22 22LR 16 1/2" carbon fiber barrel,compensator,Flat Dark Earth Magpul stock,new in the box! We buy,sell and trade new and used firearms.This is our 40th year in business.Firear
...Click for more info
Seller: First Stop Gun
Area Code: 605
$1,189.00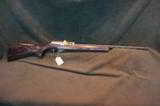 Volquartsen SM 17WSM I Flute 20" stainless barrel with compensator,gray laminate stock,new in the box with papers,$2107 list. We buy,sell and trade new and used firearms.This is our 41st yea
...Click for more info
Seller: First Stop Gun
Area Code: 605
$1,999.00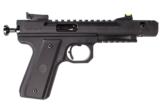 Volquartsen Custom model LLV chambered in 22 LR with a 6 inch barrel case and an extra magazine. This gun is in excellent condition and is covered by Dury's Lifetime Warranty. WE BUY GUNS!NO
...Click for more info
Seller: DURY'S GUN SHOP
Area Code: 210
$1399.99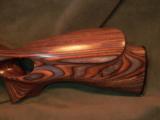 Volquartsen Superlite 17HMR carbon fiber barrel,32 hole compensator,brown and gray laminated thumbhole stock,list $1664,new in the box! We buy,sell and trade new and used firearms.This is our 39t
...Click for more info
Seller: First Stop Gun
Area Code: 605
$1,525.00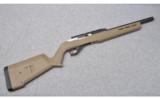 Seller: Cabelas Gainesville
Area Code: 571
$999.99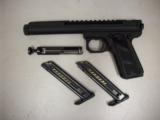 Volquartsen Custom 22/45 22LR 6 1/2" barrel, threaded. All Volquartsen up grades including quick bolt removal. Spare light weight bolt to allow shooting Quiet 22 710fps a
...Click for more info
Seller: madstop
Area Code: 772
$ 900.00