Sorry! You're too late.
The Very Early Weatherby South Gate Rifle 375 Weatherby Magnum Serial #461 GI# 100663302 has been sold.
Click
here
to see what else is available by Dust 2 Dollars.
View other listings in this category....
Weatherby Rifles - Southgate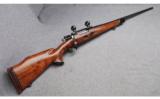 This is a Weatherby rifle in .300 Weatherby Magnum built on an FN Mauser action. The serial number is 1958 vintage. Correspondence with Dean Rumbaugh, historian at Weatherby, provided the followi
...Click for more info
Seller: Cabelas Reno
Area Code: 775
$1,199.99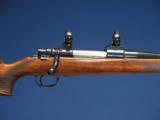 Weatherby South Gate 7mm Rem Mag. SN 75XX. 24 in McGowen barrel. 98%. Buehler bases and rings. .Excellent bore.
...Click for more info
Seller: Crosnoe Guns
Area Code: 573
$1,495.00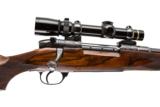 SOUTHGATE ACTION 23" OCTAGON BARREL WITH CONETROL RINGS AND LEUPOLD 1.5-5 COMPACT SCOPE CUSTOM ENGRAVED 9LBS 4 OZ X 13 1/2
...Click for more info
Seller: Steve Barnett Fine Guns
Area Code: 662
$6,500.00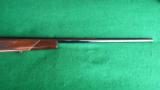 HERE IS A SCARCE FIND IN A DESIRABLE COLLECTABLE WEATHERBY. It is in Roy Weatherby's favorite ultimate varmint and medium game .257 Weatherby Mag. caliber. Blue finish is a solid 100% Wood
...Click for more info
Seller: winchesterjoe
Area Code: 813
$2000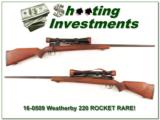 Collectors, this is a rare find. It is an early Weatherby 220 Rocket. Only a few were made and built on a Mauser action. This one is in collector condition with original B&L scope as shown. It wil
...Click for more info
Seller: barrybrowning
Area Code: 919
$5,499.00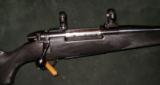 WEATHERBY MARK V WEATHERMARK SOUTHGATE 270 WBY MAG RIFLE, 24" BBL, EJECTORS, FACTORY BLACK COMPOSITE STOCK, LOP 13 1/4, 7LBS 14OZ, NO SCOPE, MOUNTS & RINGS, ORIGINAL BOX, UNFIRED!
...Click for more info
Seller: Safari Outfitters Ltd.
Area Code: 845
$1,495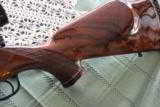 *SOLD to Tony in Utah* Here is a wonderful Weatherby Mark V in Weatherby 240 Magnum caliber. What an awesome cartridge. Having been fired very, very minimally it is in impeccable condition.
...Click for more info
Seller: Painter
Area Code: 734
$2,595.00