Sorry! You're too late.
The Very Early Weatherby South Gate Rifle 375 Weatherby Magnum Serial #461 GI# 100663302 has been sold.
Click
here
to see what else is available by Dust 2 Dollars.
View other listings in this category....
Weatherby Rifles - Southgate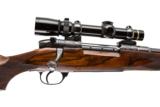 SOUTHGATE ACTION 23" OCTAGON BARREL WITH CONETROL RINGS AND LEUPOLD 1.5-5 COMPACT SCOPE CUSTOM ENGRAVED 9LBS 4 OZ X 13 1/2
...Click for more info
Seller: Steve Barnett Fine Guns
Area Code: 662
$6,500.00

Weatherby South Gate Mauser. Pre-Mark V. 257 WBY Mag. DOM 1955. Good Condition. With Scope AVAILABLE FOR PURCHASE AT OUR ON-LINE STORE The original production rifles by Roy Weatherby w
...Click for more info
Seller: Custom Shop Inc
Area Code: 406
$1495.95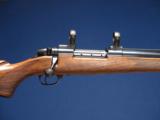 Weatherby Mark V Safari Classic 375 H&H. 24 in barrel. 1/4 rib. Engraved floor plate. Quick detachable rings. 97-98%. Excellent bore.
...Click for more info
Seller: Crosnoe Guns
Area Code: 573
$2,450.00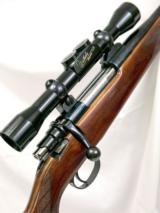 WEATHERBY MARK V .300 Weatherby Magnum bolt action, 24" bbl., Monte Carlo stock w/ skip line checkering and maker's pad, Weatherby Imperial 4x81 scope w/ Buehler mounts, LOP: 13 3/8", We
...Click for more info
Seller: Fieldsport LTD
Area Code: 231
$1495.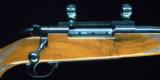 Seller: Bass Pro Shops Springfield
Area Code: 417
REG. $1,599.99 SALE. $1,499.99 SAVE: $100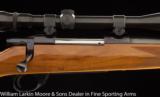 ID #6546 Make WEATHERBY Model VANGUARD DELUXE Configuration Bolt Action Gauge / Caliber .270 Win Price $950.00 Serial &nbsp
...Click for more info
Seller: William Larkin Moore & Sons
Area Code: 480
$950.00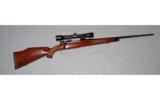 Seller: Cabelas Lacey
Area Code: 360
$1,199.99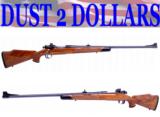 Another fine "ESTATE" firearm offered by Dust 2 Dollars. We offer you an Extremely rare Weatherby Custom 1903 Springfield in 300 Weatherby Magnum by J.D. Bates (John Bates). Very few
...Click for more info
Seller: Dust 2 Dollars
Area Code: 503
REDUCED $2,995
Weatherby Vanguard Deluxe,270 with a Leupold VariX II 3X9 in Leupold mounts. Super clean Southgate era, S/N V65796 (1983-1985) Weatherby,98/99% Bluing with nicely figured Deluxe grade stock,has a j
...Click for more info
Seller: Investment Arms-Double Barrel Enterprises LLC
Area Code: 603
$895

What a classic Weatherby. Early FN action with bolt shroud safety in the great 257 Weatherby. All original with 4X Weatherby scope in Buehler mounts. 24 inch barrel. Nice dark walnut stock with
...Click for more info
Seller: Burnt River Trading Co.
Area Code: 503
$1698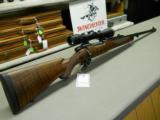 Weatherby mark V,Safari custom classic,24" barrel with 1/4 rib safari sights,beautiful oil finished stock,leupold LPS 1-1/2x6 30mm scope, .375 H&Hmag.,like new condition.
...Click for more info
Seller: JERRYS GUN SHOP
Area Code: 248
4,500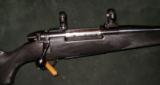 WEATHERBY MARK V WEATHERMARK SOUTHGATE 270 WBY MAG RIFLE, 24" BBL, EJECTORS, FACTORY BLACK COMPOSITE STOCK, LOP 13 1/4, 7LBS 14OZ, NO SCOPE, MOUNTS & RINGS, ORIGINAL BOX, UNFIRED!
...Click for more info
Seller: Safari Outfitters Ltd.
Area Code: 845
$1,395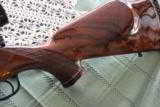 *SOLD to Tony in Utah* Here is a wonderful Weatherby Mark V in Weatherby 240 Magnum caliber. What an awesome cartridge. Having been fired very, very minimally it is in impeccable condition.
...Click for more info
Seller: Painter
Area Code: 734
$2,595.00