Sorry! You're too late.
The VERY NICE 1890 3RD MODEL TAKE DOWN 22 LR GI# 100563283 has been sold.
Click
here
to see what else is available by Collection Sales .
View other listings in this category....
Winchester Rifles - Antique Pump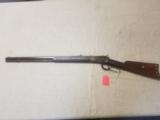 Here is a cool old rifle in a desirable caliber.....44-40. The gun still retains blue and the wood to metal fit is very good. The bore is dark but still has rifling. The number 24 is
...Click for more info
Seller: HH Gun Shop
Area Code: 701
$1999.99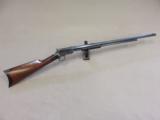 The 1st Model Winchester Model 1890 is distinguished by having a solid frame (non-takedown). There were only about 15,500 1st Models made out of a total production of over 849,000 Model 1890s.&n
...Click for more info
Seller: Antique & Modern Firearms, Inc.
Area Code: 859
SOLD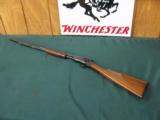 6279 Winchester 62 22 short mfg 1936 99% condition as professionally restored, bore is very good, wood and metal 99%,correct in every way. has the pre war short forend
...Click for more info
Seller: dawsonsdoubles
Area Code: 210
$1,349.00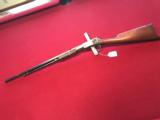 Seller: JJamison
Area Code: 417
$1950.00 Now $1,475.00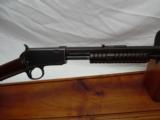 Winchester 1890 Antique Pump 22 Short. Manufactured in 1919, with the serial # 615349. It has a 24 inch octagon barrel. Bore needs help: grey visable riflling but not great. Pr
...Click for more info
Seller: ElkLane
Area Code: 724
$595.00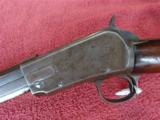 WINCHESTER MODEL 90 1ST MODEL SOLID FRAME NON TAKEDOWN, 22 LONG. GRAY PATINA OVERALL - BOTH FRAME AND BARREL, CLEAR MARKINGS, DARK BORE. VERY GOOD WOOD WITH NO ABUSE. MADE IN 1891. T
...Click for more info
Seller: Pat McKune
Area Code: 218
$2500.00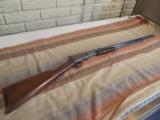 Winchester model 90 .22 long rifle manufactured in 1935. Production on model 90's stopped in1931 and left over parts were then used. This gun has a model 62 receiver that does not have the Winches
...Click for more info
Seller: Turkeygus
Area Code: 309
$795.00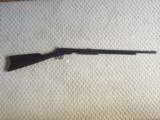 This Winchester Model 1890 was actually produced in 1890, and has an extremely low serial number. Considered the "First Model" because it has a solid frame. This particular rif
...Click for more info
Seller: Patak-Phillips
Area Code: 845
$9999.99