Sorry! You're too late.
The VERY NICE 1890 3RD MODEL TAKE DOWN 22 LR GI# 100563283 has been sold.
Click
here
to see what else is available by Collection Sales .
View other listings in this category....
Winchester Rifles - Antique Pump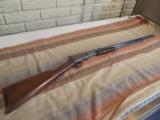 Winchester model 90 .22 long rifle manufactored in 1935. Production on model 90's stopped in1931 and left over parts were then used. This gun has a model 62 receiver that does not have the Winches
...Click for more info
Seller: Turkeygus
Area Code: 309
$1500.00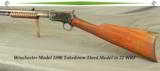 #355840, Winchester Model 1890 Takedown, 22 WRF, 24" Octagon barrel, Made in 1908, Third Model, 12 7/8" LOP over a crescent buttplate, The barrel blue remains at 86%, The receiver blue at 65
...Click for more info
Seller: Champlin
Area Code: 580
$1,450.00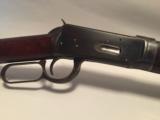 MOD 1894 Round BBL 32-40 87% original blue throughout with slight toning, normal edge wear, spots of case color on the lever. Bore has good rifling with little roughness throughout.
...Click for more info
Seller: FITZGERALD'S FINE GUNS
Area Code: 301
$2450.00 PLUS $50 S/H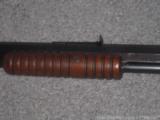 Mfg. 1890, Has an excellent bore, overall bluing grade- 95%+, bluing is turning to a brownish color on Right hand side on receiver, excellent wood, buttplate retains original case hardening, Buttstock
...Click for more info
Seller: Old West Guns
Area Code: 308
$2,000.00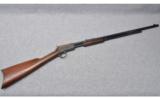 Rare 1890 1st Model. Original receiver, refinished color case hardened. Non original barrel. Only made 2 years.
...Click for more info
Seller: Cabelas West Chester
Area Code: 513
WAS $1870.66 NOW $1799.66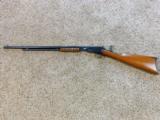 QUALITY CONSINGMENTS WANTED! This Winchester was on of the last 1890's produced. It was produced in 1941. The serial number is 843461. It is chambered for the seldom seen 22 Long Rifle. These mode
...Click for more info
Seller: HLV Fine Guns
Area Code: 928
$3500.00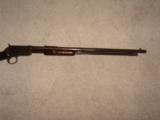 Winchester Model 1906 Made 1908, 22LR, 20 inch round barrel, tube magazine,open sights, visible hammer, takedown model, straight stock, serial number 128xxx 85% overall, nice patina,no pitting , look
...Click for more info
Seller: Marks
Area Code: 585
$550.00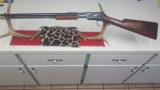 * * * GOING OUT FOR BUSINESS SALE * * * Winchester model 06 gallery gun 22 caliber, this beautiful little rifle has Winchester's #3 engraving pattern with gold inlays by Rod Dilling, Master Engrave
...Click for more info
Seller: Up in Arms
Area Code: 352
$3,997.00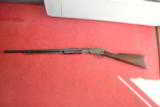 WINCHESTER 1890 22 SHOOTS SHORTS ONLY. BARREL BLUEING IS ABOUT 85%+. ACTION IS PATINA, WOOD IS SOLID, NO CRACKS OR BREAKS FINISH LOOKS TO GOOD TO BE ORIGIONAL? SIGHTS ARE FACTORY ORIGIONAL
...Click for more info
Seller: LONG RANGE SHOOTER
Area Code: 412
$1,490.00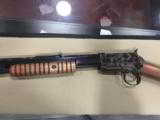 THIS IS A BEAUTIFUL, COMPLETELY REDONE WINCHESTER MODEL 1890 .22 SHORT. THIS WINCHESTER HAS BEAUTIFUL WOOD AND A CASE HARDENING FINISH. THIS GUN IS EQUIPPED WITH AN OCTAGON BARREL THAT HAS
...Click for more info
Seller: Haywood Shooting Supply
Area Code: 270
$2,500.00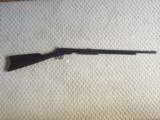 This Winchester Model 1890 was actually produced in 1890, and has an extremely low serial number. Considered the "First Model" because it has a solid frame. This particular rif
...Click for more info
Seller: Patak-Phillips
Area Code: 845
$9999.99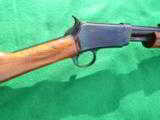 Here is an fairly early (1940) Winchester model 62-A that shots 22 short long and long rifle interchangeably. It is also a takedown and so is handy for backpacking and hiking. The pi
...Click for more info
Seller: winchesterjoe
Area Code: 813
$1500