Sorry! You're too late.
The Winchester Model 61 .22 long rifle only GI# 100538344 has been sold.
Click
here
to see what else is available by G2 Sporting Arms.
View other listings in this category....
Winchester Rifles - Antique Pump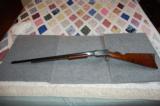 Winchester 1890 Antique .22 Short - Made 1893 S# 21518 Most beautiful wood I have ever seen on an 1890 Very nice rifle, excellent bore Rifle is 99% as restored
...Click for more info
Seller: McBride's
Area Code: 417
$2495.00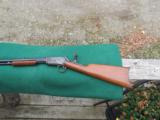 This is a very handsome case colored model 1890 made in 1894. Serial # 30619. The gun was restored by Turnbull Restorations in 2000. I talked to Turnbull and they had this serial number in their recor
...Click for more info
Seller: dane62
Area Code: 207
4595.00 obo Lower Price

SALE PENDING. Listed is a Winchester 1st model 1890 pump with non-takedown solid frame in .22 Short with 24 3/8" octagon barrel, serial number 13816. Standard 1st model front and rear sights and
...Click for more info
Seller: Jolly Bill
Area Code: 315
Sale Pending. Reduced again to $1800.00.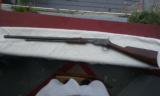 Scarce Winchester Model 1890 Takedown in rare .22 WRF caliber.  I hunted squirrels with this gun as a kid 60 years ago!  Third Model of Winchester's most popular pump rifle ever.  Serial No. 7011988 o
...Click for more info
Seller: mckeangun
Area Code: 253
$1,800.00

.22 W.R.F. caliber, 24" full octagon barrel. Take-down pump action frame. Walnut stock. Good condition overall with the barrel showing some blue, The frame mostly gray. &n
...Click for more info
Seller: Caledonia
Area Code: 717
$595.00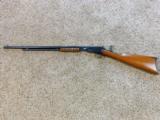 QUALITY CONSINGMENTS WANTED! This Winchester was on of the last 1890's produced. It was produced in 1941. The serial number is 843461. It is chambered for the seldom seen 22 Long Rifle. These mode
...Click for more info
Seller: HLV Fine Guns
Area Code: 928
$3250.00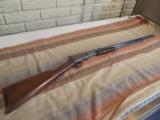 Winchester model 90 .22 long rifle manufactored in 1935. Production on model 90's stopped in1931 and left over parts were then used. This gun has a model 62 receiver that does not have the Winches
...Click for more info
Seller: Turkeygus
Area Code: 309
1200.00 lowered to $999.99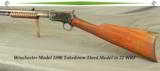 #355840, Winchester Model 1890 Takedown, 22 WRF, 24" Octagon barrel, Made in 1908, Third Model, 12 7/8" LOP over a crescent buttplate, The barrel blue remains at 86%, The receiver blue at 65
...Click for more info
Seller: Champlin
Area Code: 580
$1,450.00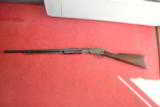 WINCHESTER 1890 22 SHOOTS SHORTS ONLY. BARREL BLUEING IS ABOUT 85%+. ACTION IS PATINA, WOOD IS SOLID, NO CRACKS OR BREAKS FINISH LOOKS TO GOOD TO BE ORIGIONAL? SIGHTS ARE FACTORY ORIGIONAL
...Click for more info
Seller: LONG RANGE SHOOTER
Area Code: 412
$1,195.00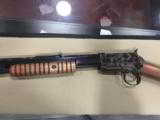 THIS IS A BEAUTIFUL, COMPLETELY REDONE WINCHESTER MODEL 1890 .22 SHORT. THIS WINCHESTER HAS BEAUTIFUL WOOD AND A CASE HARDENING FINISH. THIS GUN IS EQUIPPED WITH AN OCTAGON BARREL THAT HAS
...Click for more info
Seller: Haywood Shooting Supply
Area Code: 270
$2,500.00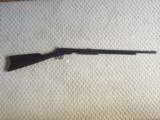 This Winchester Model 1890 was actually produced in 1890, and has an extremely low serial number. Considered the "First Model" because it has a solid frame. This particular rif
...Click for more info
Seller: Patak-Phillips
Area Code: 845
$9999.99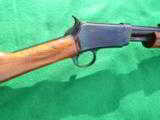 Here is an fairly early (1940) Winchester model 62-A that shots 22 short long and long rifle interchangeably. It is also a takedown and so is handy for backpacking and hiking. The pi
...Click for more info
Seller: winchesterjoe
Area Code: 813
$1500